---
The Perpetual Dancefloor VA – Out Now by Parvati Records
Written by Psyland on June 9, 2022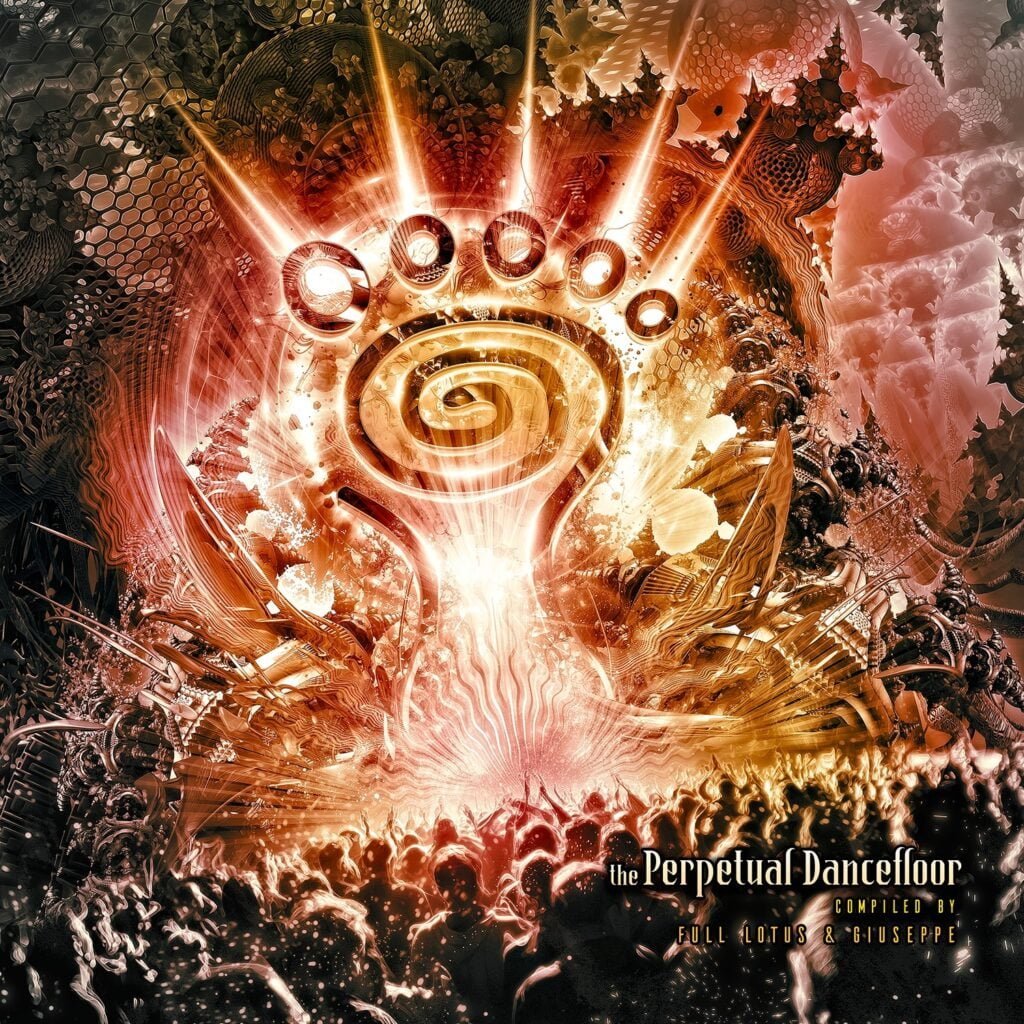 A fresh new release has just arrived on Psyland! Inspired by unity and equality of psychedelic dancefloors, Parvati Records announces their next VA release "The Perpetual Dancefloor".
"Since the year 2000, we at Parvati Records are constantly doing our best to "feed" the Dancefloors around the world with Psychedelic, Twisted, Groovy Music.
33 CDs, 9 Digital Albums, 45 EPs, plus several split releases with other labels, and a big amount of Free Download EPs, are our numbers!
Therefore we can humbly say that the Dancefloor is our main reference and our next V/A aims to celebrate this Dancing Space where we all meet and where nationality, religion and skin color are irrelevant.
The Perpetual Dancefloor is our next Compilation, assembled by Dj Full Lotus and Giuseppe: 12 tracks to be released on Friday the 3rd of June.
It features music by artists already well established within the Parvati roster as well as showcasing some of the newer artists added in the last few years. We are also thrilled to introduce to You 2 new previously unreleased projects.
Is it gonna be the Soundtrack of the Festival Season? We believe and hope so!"
Stay tuned Tomorrow at 12:00, 17:00, and 23:00 (GMT +3) to enjoy "The Perpetual Dancefloor VA" live on our radio!
Grab it at the link below:
https://beatspace-parvati.bandcamp.com/album/the-perpetual-dancefloor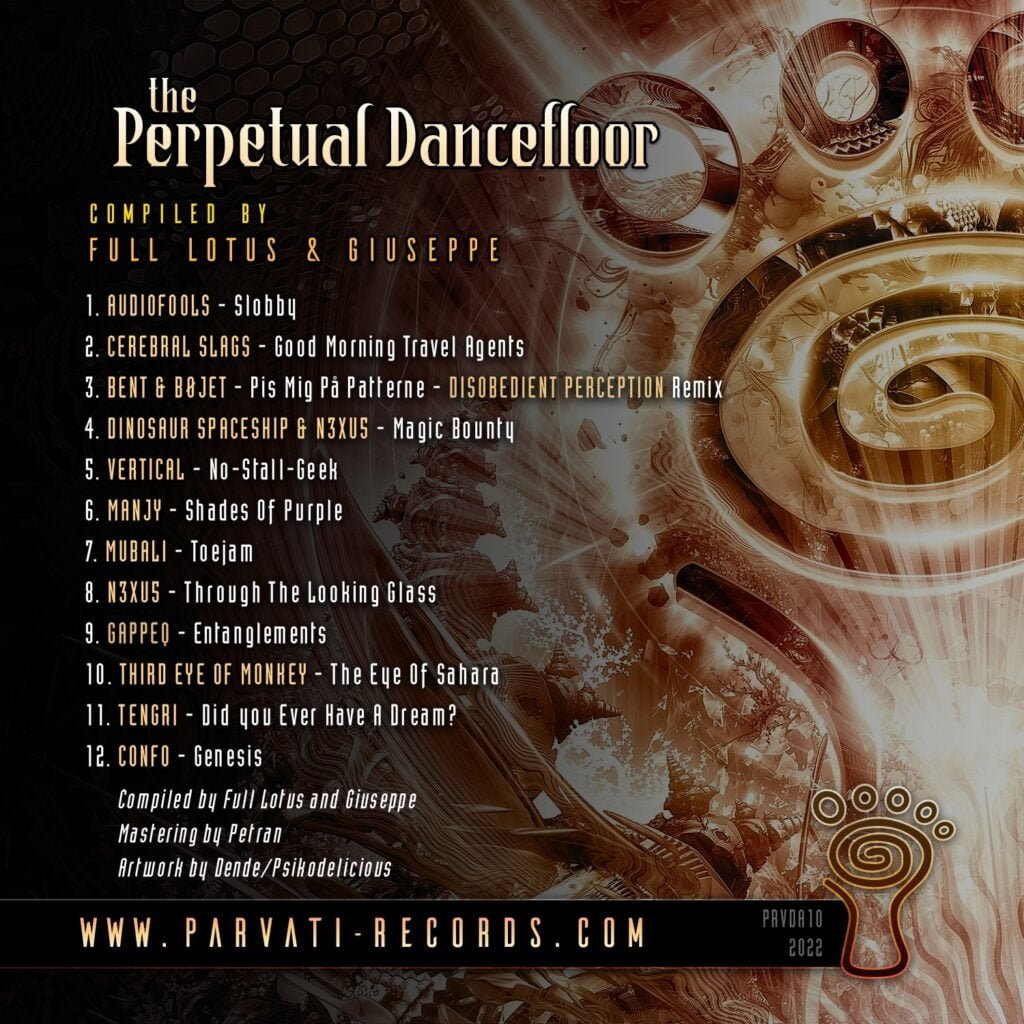 Label: Parvati Records
Copyright: Parvati Records
Catalog: PRVDA10
Release date: 03/06/2022
Format: Mp3, Flac, Wav
Mastering: PetranMusic
Artwork: Psikodelicious Art & Design
Compiled by: Full Lotus & Giuseppe parvati-records
Aʀᴛɪsᴛs
AudioFools
Cerebral Slags (Full Lotus & Mark Day)
Bent & Bøjet (Disobedient Perception & Max Mystisk)
N3xu5 & Dinosaur Spaceship
Vertical
Manjy (New project from Switzerland)
Mubali
N3xu5
Gappeq
Third Eye of Monkey
TengRi
Confo
www.parvati-records.com
https://www.facebook.com/ParvatiRecordsOfficial
https://www.instagram.com/parvatirecords
https://beatspace-parvati.bandcamp.com
---
Reader's opinions
---