---
Psyland VA – Chapter 1 – Out Soon
Written by Psyland on October 17, 2022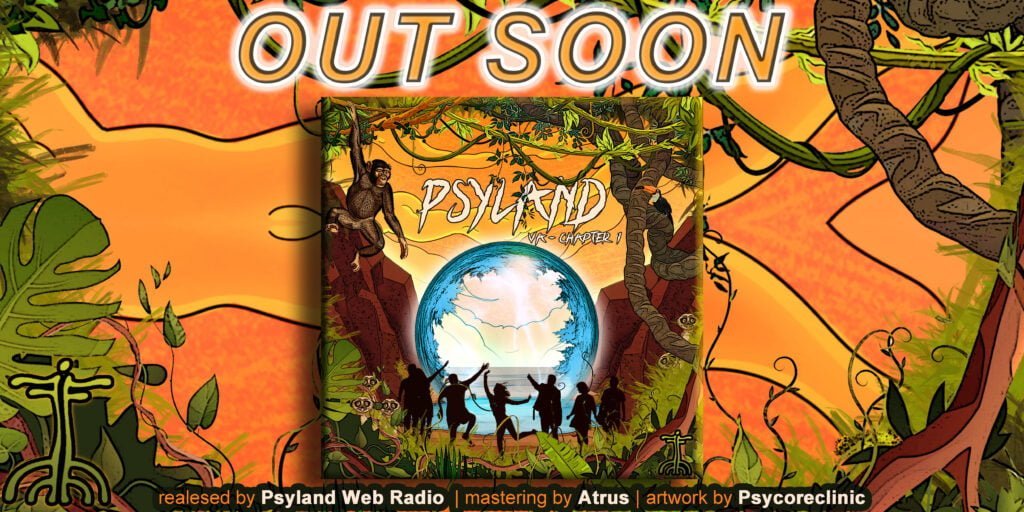 Hello Psylanders,
We are glad to present the tracklist of our upcoming release Psyland VA – Chapter 1! The 10-track compilation by Psyland Team is about to send its crazy forestpsy & twilight vibes to the dancefloors by the end of this month.
Release Date: 31 October, 2022
Stay tuned. Stay Psychedelic!
Psyland VA – Chapter 1
Compiled by Psyland Team
Mastering by Atrus
Artwork by Psycoreclinic
The release consists of 6 solo tracks and 4 collaboration tracks:
01. Atomas – G Berries
02. Seraburayka & Kacid – Feeling Of Freedom
03. TERRATECH & CLAW – Dopamine
04. Atrus – Manifest Your Dreams
05. Chypno – Swirling Thoughts
06. Dimmitrion – The Killer Boss
07. Balliou – Quantum Reality
08. Living Frequencies & Paganorium – Vibrations
09. Paul Karma – Right Or Wrong
10. Kakir & Re-Surge – NN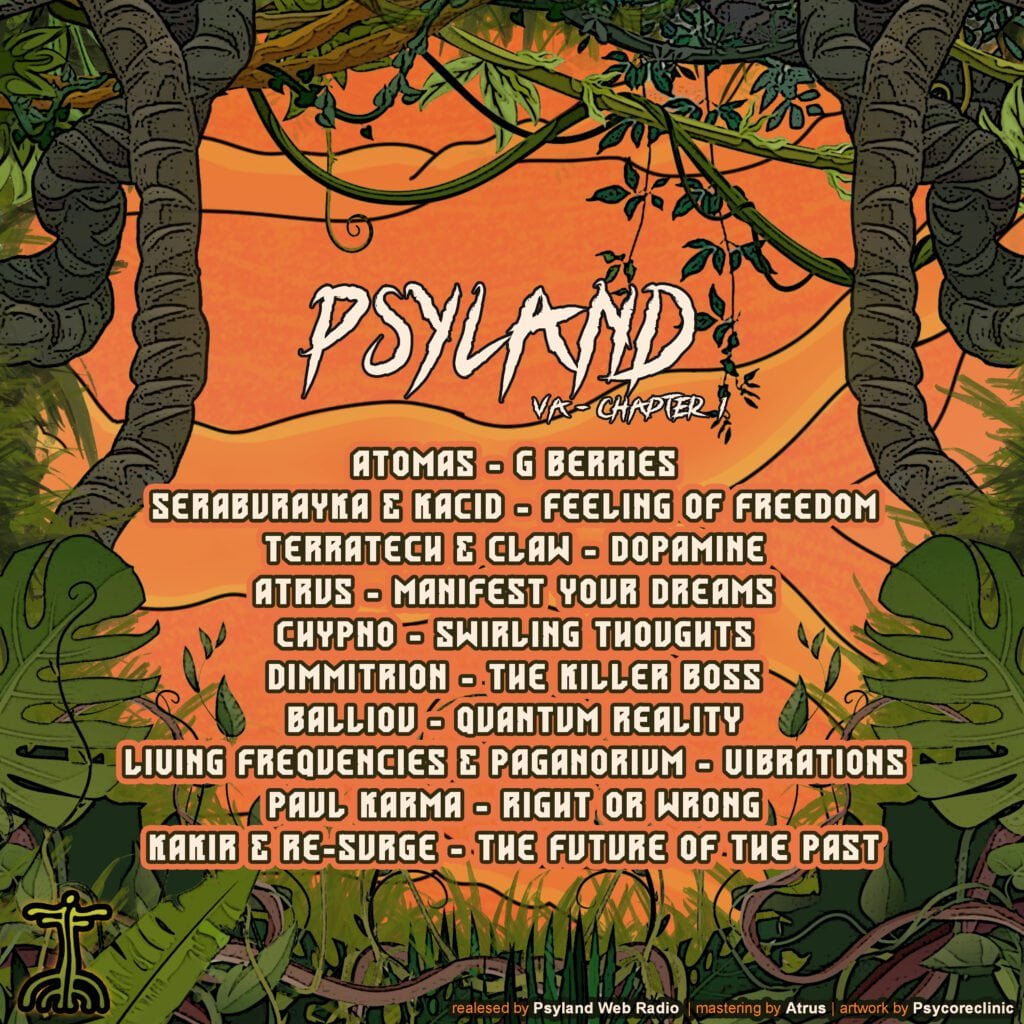 https://www.facebook.com/psyland.live
https://www.instagram.com/psyland.live
https://www.youtube.com/c/PsylandRadio
https://soundcloud.com/psyland-radio
---
Reader's opinions
---