---
Biophotons – Moral Compass (EP) – Out Now
Written by Psyland on March 21, 2023
Happy equinox Psylanders,
Enjoy the latest EP release by Sonic Loom Music, "Moral Compass" produced by Biophotons!
Sonic Loom Announcement
Keeping up with our yearly 12th anniversary busy schedule, the next release is already at the corner!
We happily unveil the next EP that is forthcoming on our label none other than "Moral Compass" by Biophotons!
Here, there, the clocks always point to the past… or is this the future? It is not a coincidence the release date of Biophotons EP will match the spring equinox, marking a new beginning… Let this compass guide you through another psychedelic adventure.
Get your copy at:
https://sonicloom.bandcamp.com/
Mastering by: PetranMusic @ Echology Studios
Artwork by : Tziv
Written & Produced by: Mike Biophotons
Produced by: Sonic Loom Music
Release date: 21 March, 2023
Tracklist
1. Biophotons – Present Experience
2. Biophotons – Moral Compass
3. Biophotons – Volatile Ingredients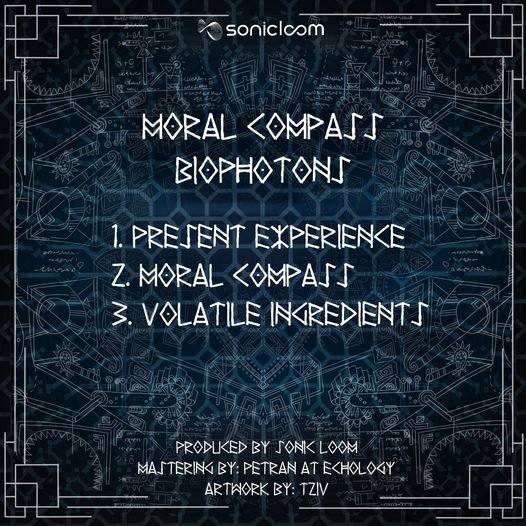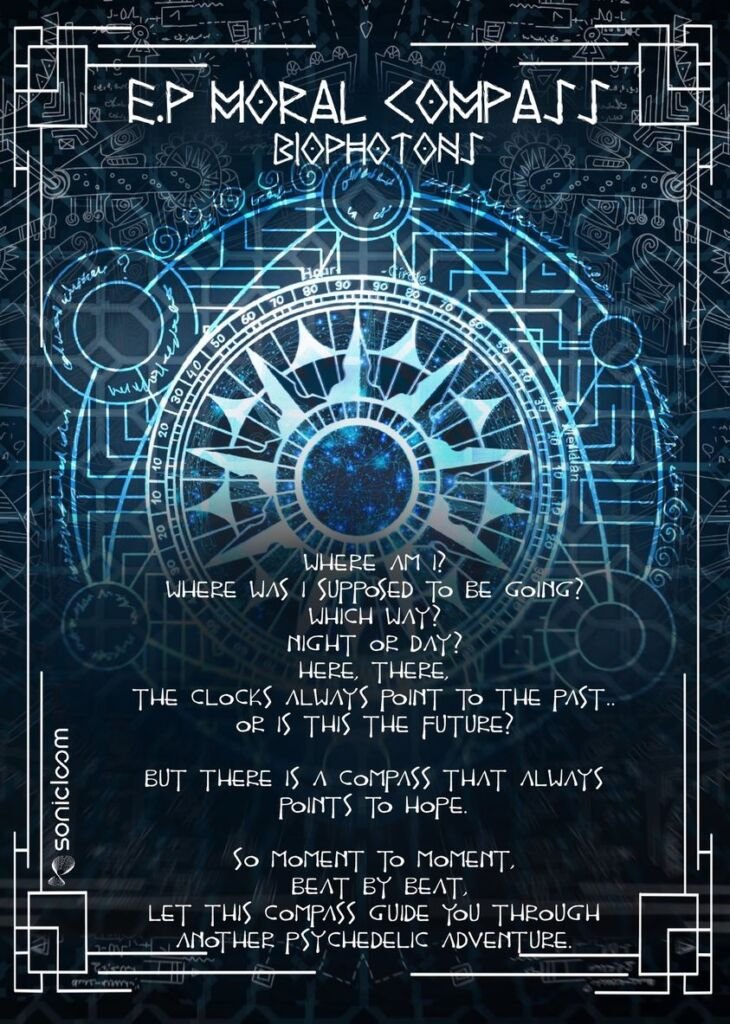 Find more releases by Sonic Loom Music.
---
Reader's opinions
---