---
VA Untouched – Out Now
Written by Psyland on May 7, 2023

Untouched (VA)
Hello Psylanders,
The new VA release "Untouched" is now available on Bandcamp by Underground Experience! A compilation of deep dark soundscapes accompanied by the shady artwork of Ble.
Get your copy at:
https://undergroundexperience.bandcamp.com/album/va-untouched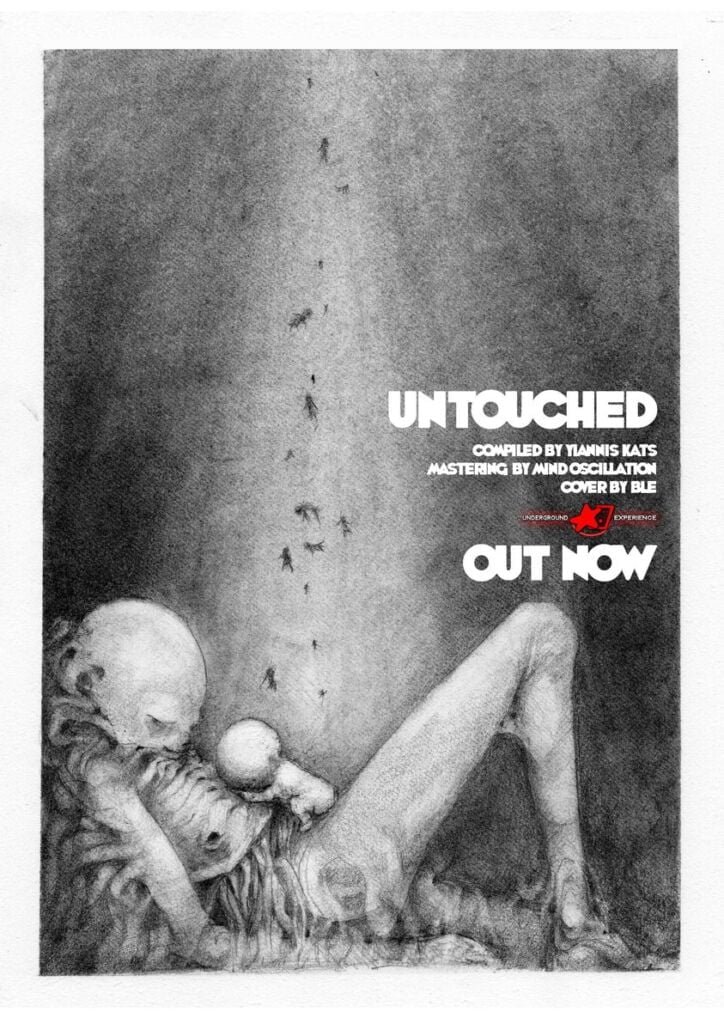 Compiled by Yiannis Kats
Released by Underground Experience
Mastering by Mind Oscillation
Release Date: April 28, 2023
Cover by Ble
Tracklist
1. Sotokkan – Social Revenge
2. Declaration of Unity – Royal Gorilla
3. Ovnivirus & Packet Moss – Packet Virus
4. WindowpaiN – From The Roots
5. Basaltic – Underground Experience
6. Chypno & Rakasa – Unexpected Ride
7. ElwOod & Dark Chico- Harry Boom
8. Greoonic – Chance Makes Senses
9. Prana – Oneirophobi
Find here more posts related to Underground Experiece.
---
Reader's opinions
---