---
Psyland VA – Chapter 1 – Out Now
Written by Psyland on October 31, 2022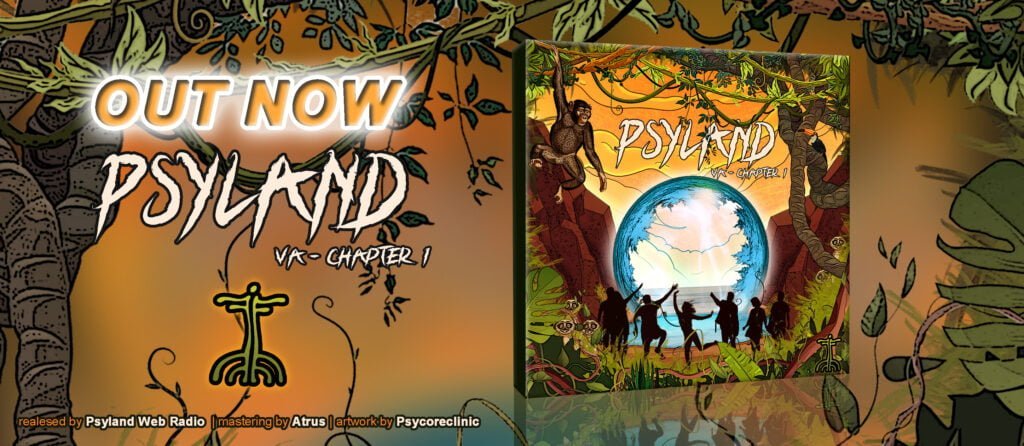 Hello Psylanders,
We are thrilled to announce the first VA release of Psyland Radio! A compilation inspired by the summer festival dancefloors and dedicated to all lovers of psychedelia!
Grab it now on Psyland's Bandcamp Page!
https://psyland.bandcamp.com/album/psyland-v-a-chapter-1
Psyland VA – Chapter 1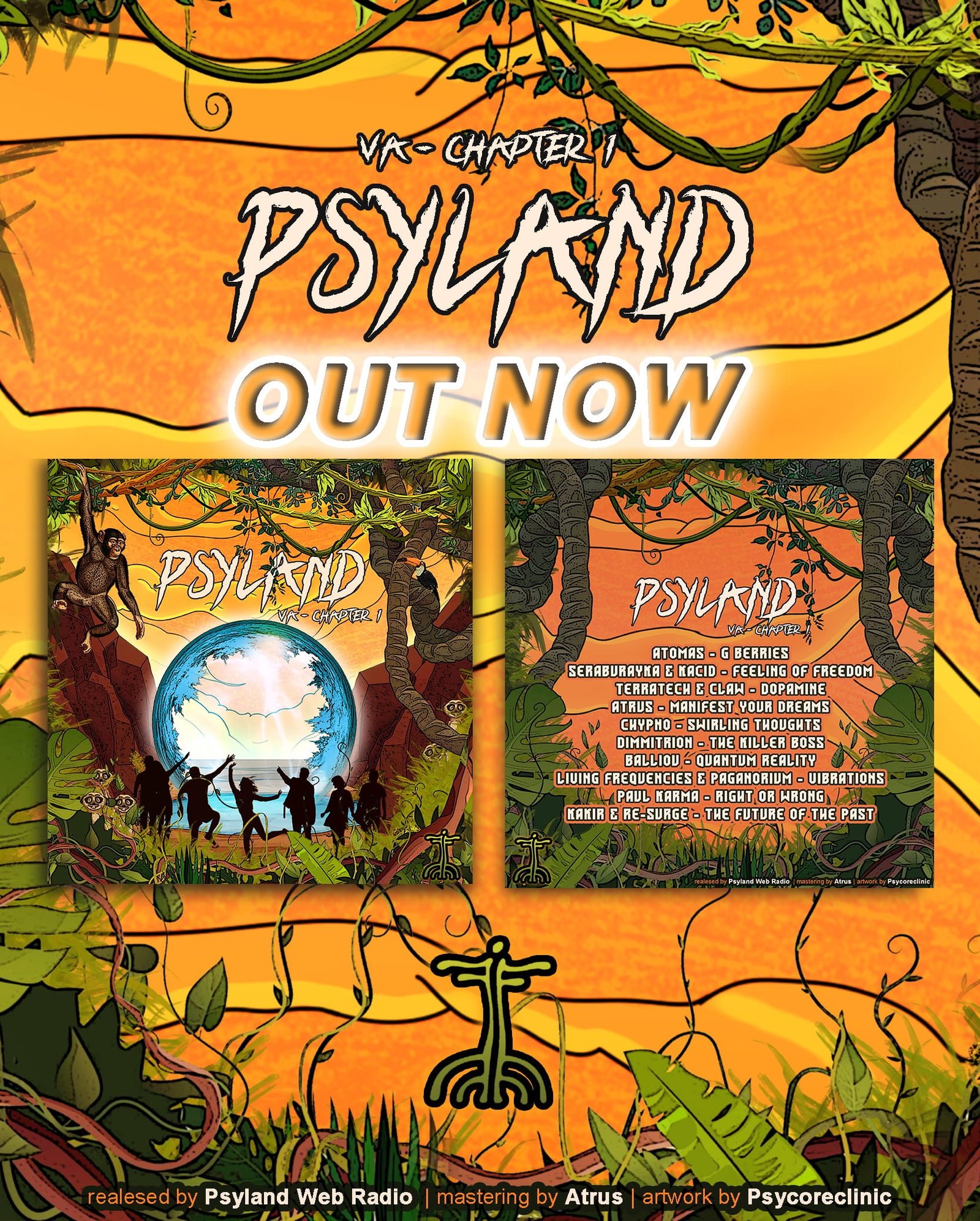 "After one year of successful operation, we are excited to announce our first VA release "Psyland VA – Chapter 1"! A powerful 10-track compilation is spreading our Psyland vibes into the psychedelic scene!
As a newborn radio we came on to many challenges through this year, giving our best to provide our audience with the best experience. Your support is what gives us the excitement and inspiration to continue growing and evolving into the psychedelic scene.
We would like to thank you all for this support!
Stay tuned. Stay Psychedelic!"
Mastering by Atrus
Artwork by Psycoreclinic
01. Atomas – G Berries
02. Seraburayka & Kacid – Feeling Of Freedom
03. TERRATECH & CLAW – Dopamine
04. Atrus – Manifest Your Dreams
05. Chypno – Swirling Thoughts
06. Dimmitrion – The Killer Boss
07. Balliou – Quantum Reality
08. Living Frequencies & Paganorium – Vibrations
09. Paul Karma – Right Or Wrong
10. Kakir & Re-Surge – NN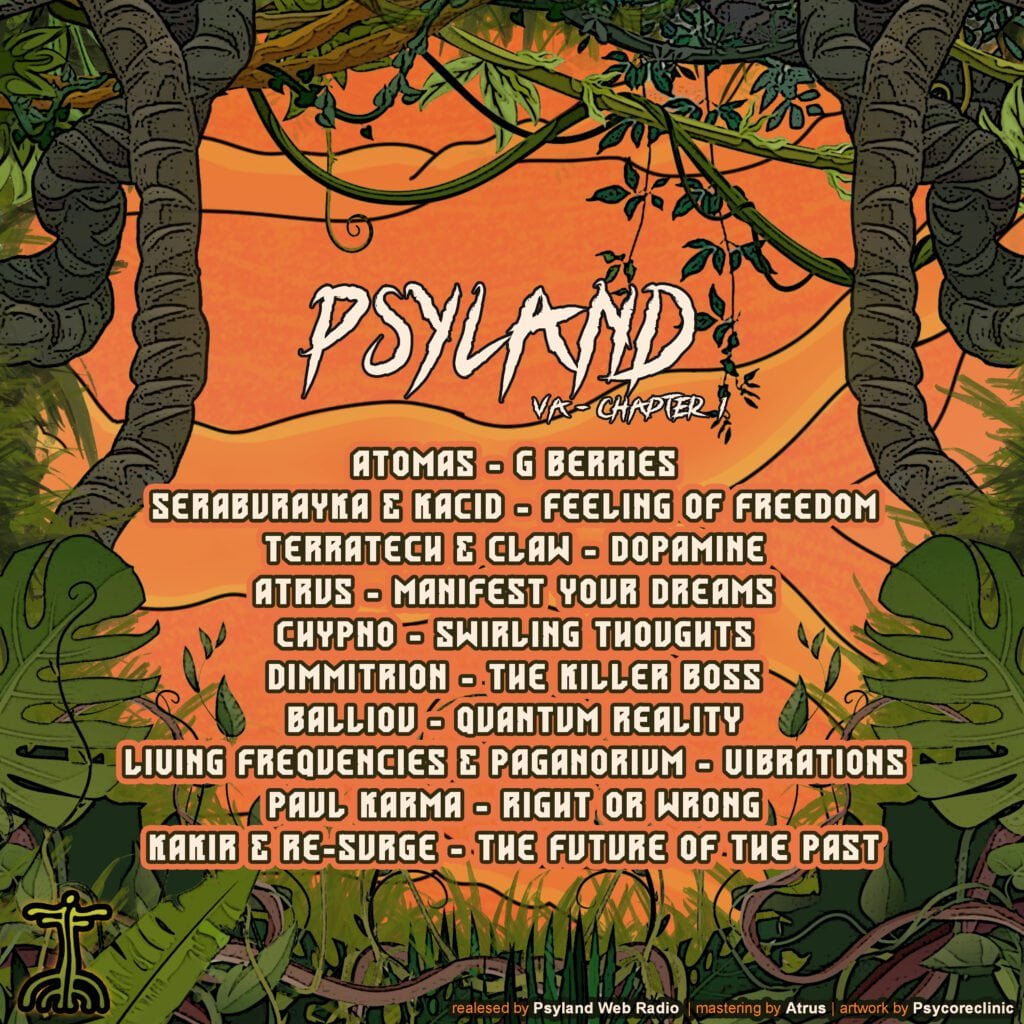 ---
Reader's opinions
---