---
Mixed Up VA – Out Now
Written by Psyland on April 25, 2023

Mixed Up VA
Hello Psylanders,
The third epic joint release by Parvati Records and Sangoma Records has just been released! Morrieo and BuzZ bring their powers together to compile this incredible "mix up".
Get your copy at:
https://beatspace-parvati.bandcamp.com/album/mixed-up
Release Announcement
Sangoma Records and Parvati Records proudly present our third joint release compilation assembled by our Japanese DJs Morio Morrieo and BuzZ. This release also reflects both labels' strong ties to the incredible people, scene, and music from the land of the rising sun. The two friends came up with the idea for this compilation during the pandemic and started working on this release that should reflect the colors of both labels and their personal musical taste.
To say it in their own words:
"We believe the world needs music, love, and positive energy right now. We hope that the thoughts and good vibrations put into this compilation will reach the ears and hearts of a lot of people."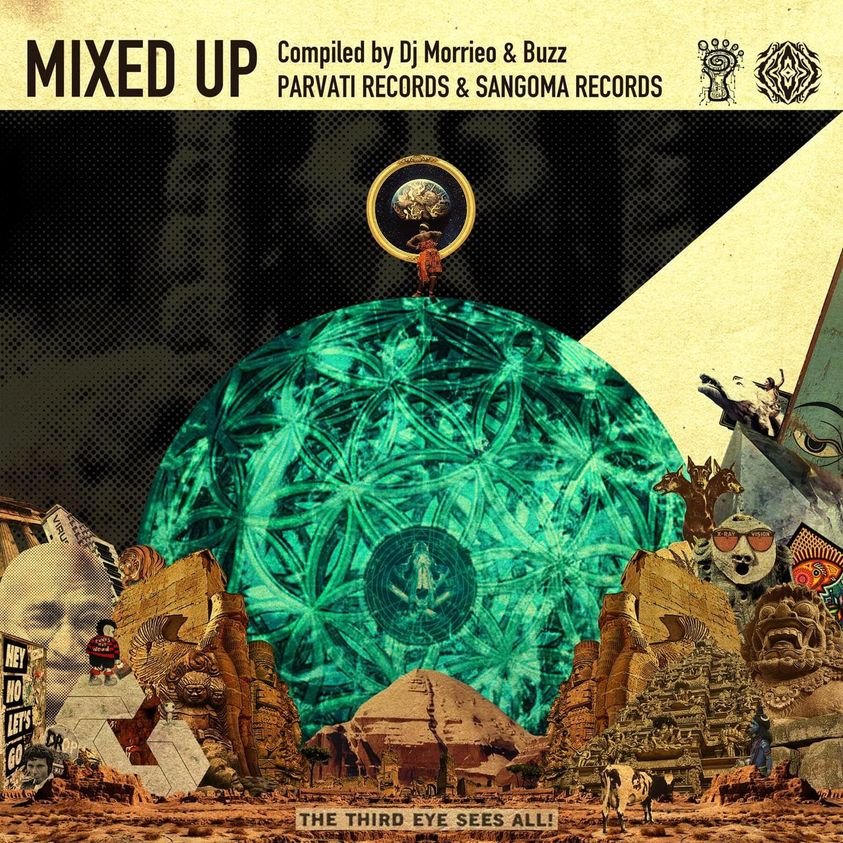 Compiled by Morrieo & BuzZ
Mastering by Plus Six Mastering
Artwork by Morrieo/CATANA
Release Date: 24 April, 2023
Catalogue: PRVSANGEP02
Format: Digital
Tracklist
01. The Skeptozoids – Misrepresentation of Self
02. Lemurians, Daksinamurti – TheBuzzer
03. Cosinus – Impregnation
04. Digitalian – Re tcn8 (Jangaramongara Remix)
05. Nobot – Root Mean Square
06. Obelisk, Noctilus – If True
07. The Verge, Antonymous – Bubble Swap
08. Elowinz, Mad Goblins – Panorama Artistic
09. Yebah – Jungle Dusk
10. N3xu5 – XXX (Cyber City Remix)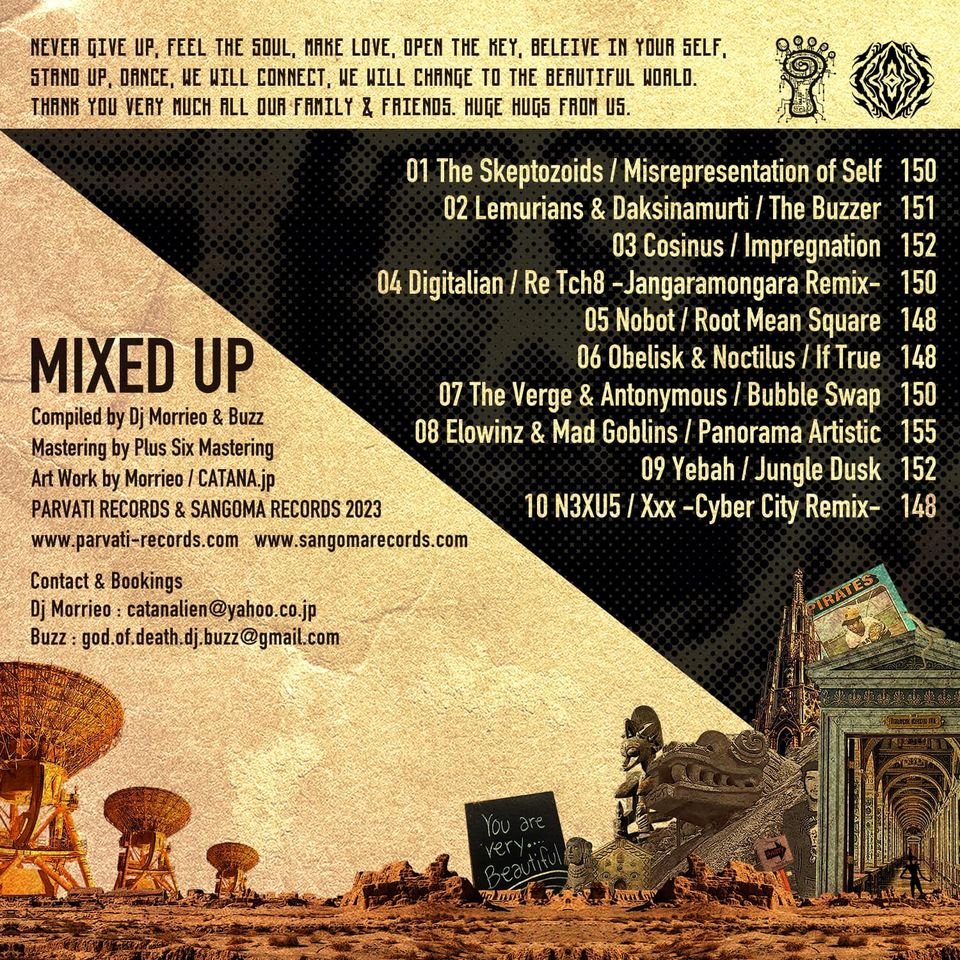 More posts about Parvati Records.
---
Reader's opinions
---