---
Inner Speech EP – Out Now
Written by Psyland on June 7, 2023
Inner Speech EP – Leso
Hello Psylanders,
The new EP by the Italian artist Leso is out now by Sonic Loom! Get ready to percieve the sounds crafted by the different voices of our inner self.
Get your copy at:
https://sonicloom.bandcamp.com/album/e-p-leso-inner-speech
"I'm talking to myself but is anyone listening?
And to whom am I talking to after all?
Is that me or someone pretending to be myself?
When I talk to myself I am speaking to a different person each time.
Inner speech talks with a myriad of voices, some of them playful,
some of them mischievous, some of them contemplative and deep.
This music is inspired by all of them. It is time to meet your other selves at last."
Mastering by: PetranMusic @ Echology Studios
Artwork by: Joe Sanchez
Written & Produced by: Riccardo Antonelli
Produced by: Sonic Loom Music 2023
Tracklist
01. Leso – Behind The Trees
02. Leso – Mass Media
03. Leso – Personal Indulgence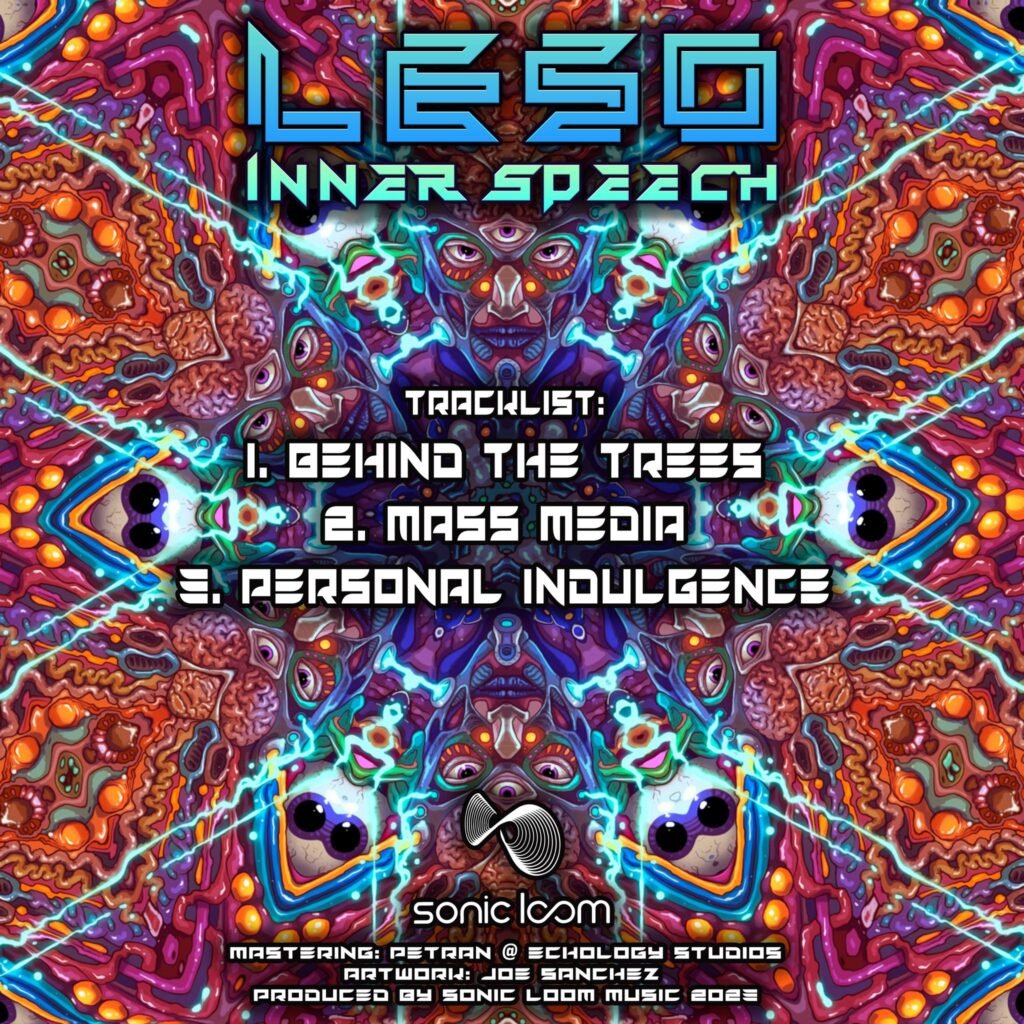 More releases by Sonic Loom Music.
---
Reader's opinions
---