---
Dinosaur Spaceship – Juracid Park – Out Now
Written by Psyland on September 2, 2022
Hello psychedelic lovers,
Parvati Records is happy and excited to release Juracid Park and showcase the deep, atmospheric and original sound by Dinosaur Spaceship! This is their first release after the Summer season of 2022 and the debut Album for Dinosaur Spaceship after his two EP releases. The album consists of 10 brand new tracks including 5 collaborations, 2 Remixes, and 3 solo tracks.
Juracid Park will be live on our radio this Monday, 5 September at 12:00, 17:00, and 23:00 (GMT+3).
Album: Juracid Park
Artwork by www.SGDesigns.co.uk
Mastering by PetranMusic
Release date: 2 September 2022
Grab it now at he link below:
https://beatspace-parvati.bandcamp.com/album/juracid-park
01. Dinosaur Spaceship – Dilophosaurus in Dub
02. Dinosaur Spaceship & Kerlivin – The Creation of the Humanoids
03. Dinosaur Spaceship & CLAW – How To Talk To Elves
04. Dinosaur Spaceship & Forest Bamp – Clean travell on Park
05. Khaos Sektor – Sic Mundus (Dinosaur Spaceship Rmx)
06. Dinosaur Spaceship – EL Fauno
07. Yebah – Midnight Sorcery (Dinosaur Spaceship Rmx)
08. Dinosaur Spaceship – Juracid Park
09. Dinosaur Spaceship & Weirdbass – Wild Distortion
10. Dinosaur Spaceship & Gu & N3xu5 – Stuck in Chapora
Collaborations:
Kerlivin
CLAW
Forest Bamp
Weirdbass
Gu
N3xu5
Remixes:
Khaos Sektor
Yebah
Dinosaur Spaceship's EPs released by Parvati Records:
Dinosaur Spaceship – EP
Hallucination Generation – EP
www.parvati-records.com
Psychedelically Yours
Parvati Records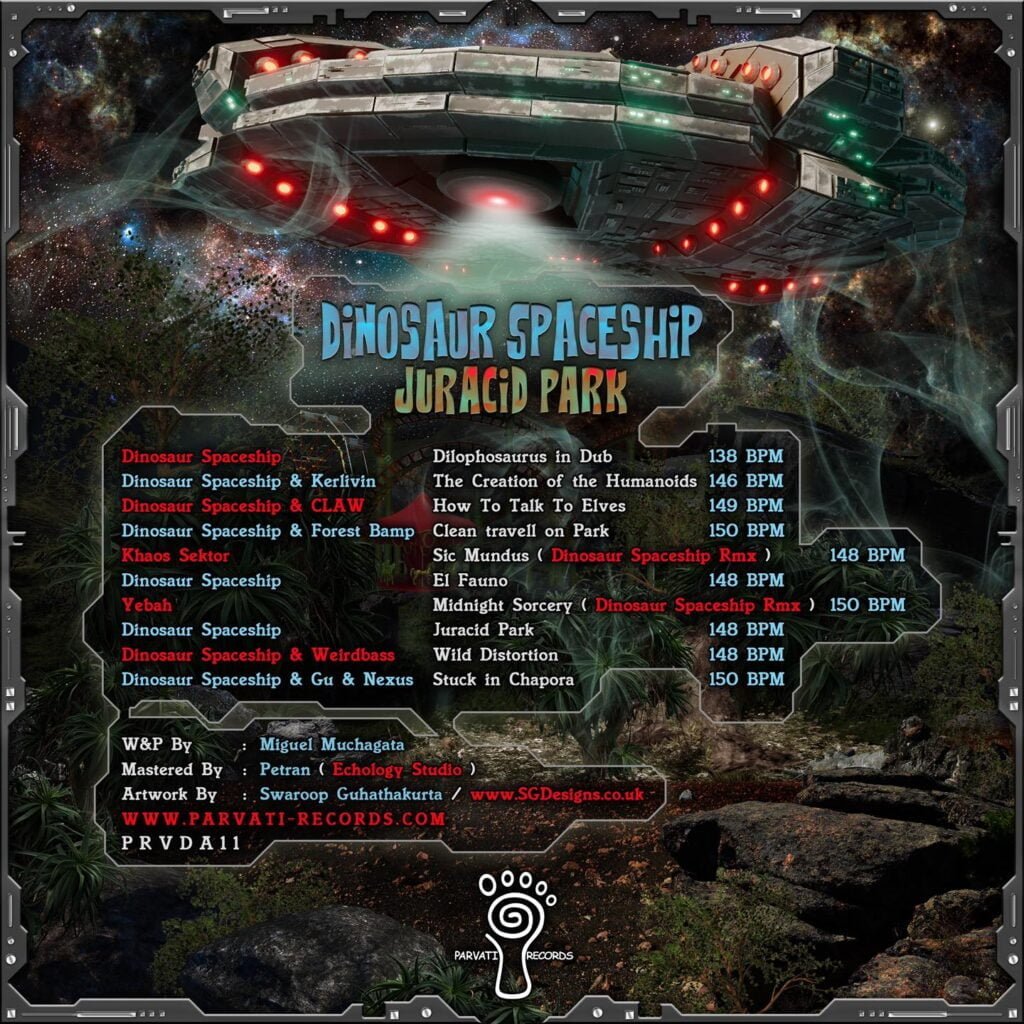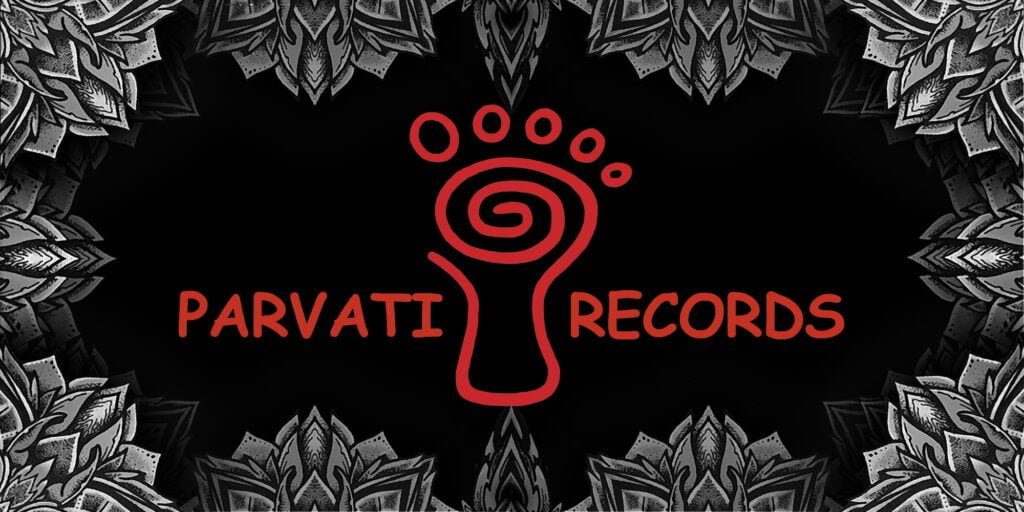 ---
Reader's opinions
---