---
New EP by Dinosaur Spaceship – Parvati Records
Written by Psyland on November 21, 2021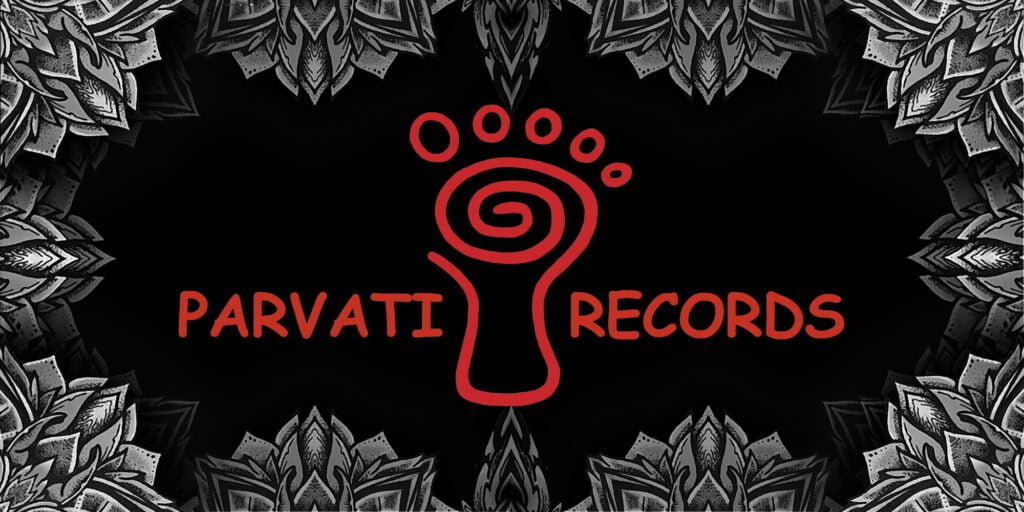 Hello Psylanders,
Exciting news just landed again on Psyland and they are all about the new EP by Dinosaur Spaceship, Parvati Records called "Hallucination Generation"!
Stay Tuned on www.psyland.live on the 22nd of November to listen to it online!
Playing Time:
Tomorrow, Monday, 12:00, 18:00, 23:00 (GMT+3) Time in Athens, Greece
Link to buy the EP:
https://parvati-records.com/dinosaur-spaceship-hallucination-generation-ep/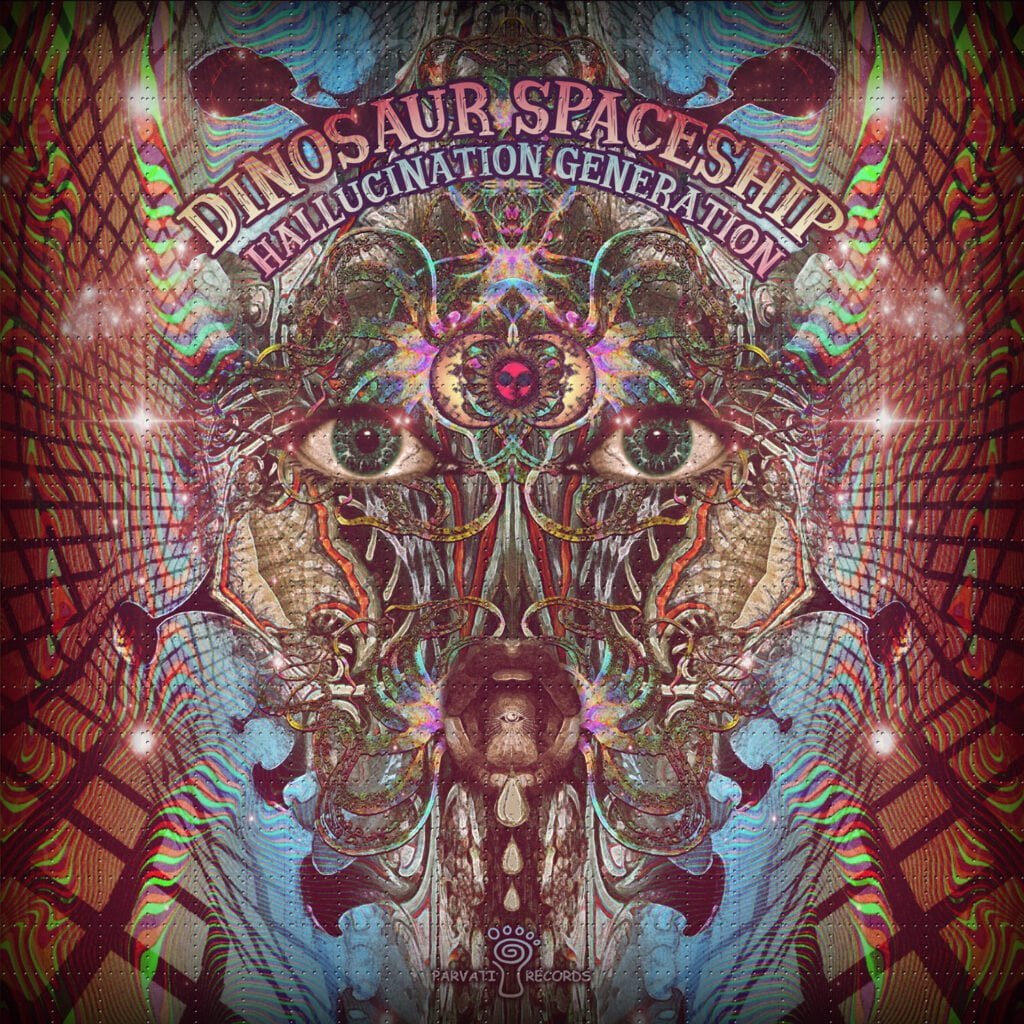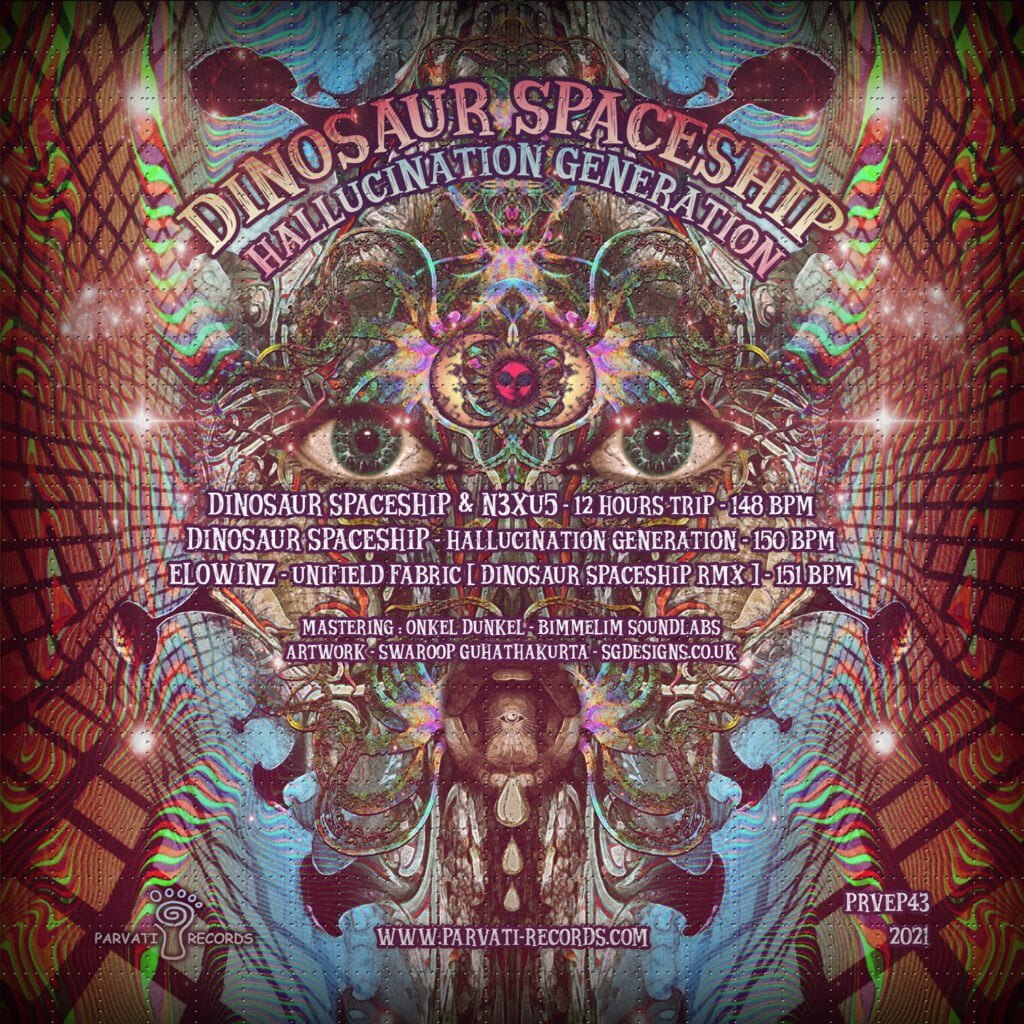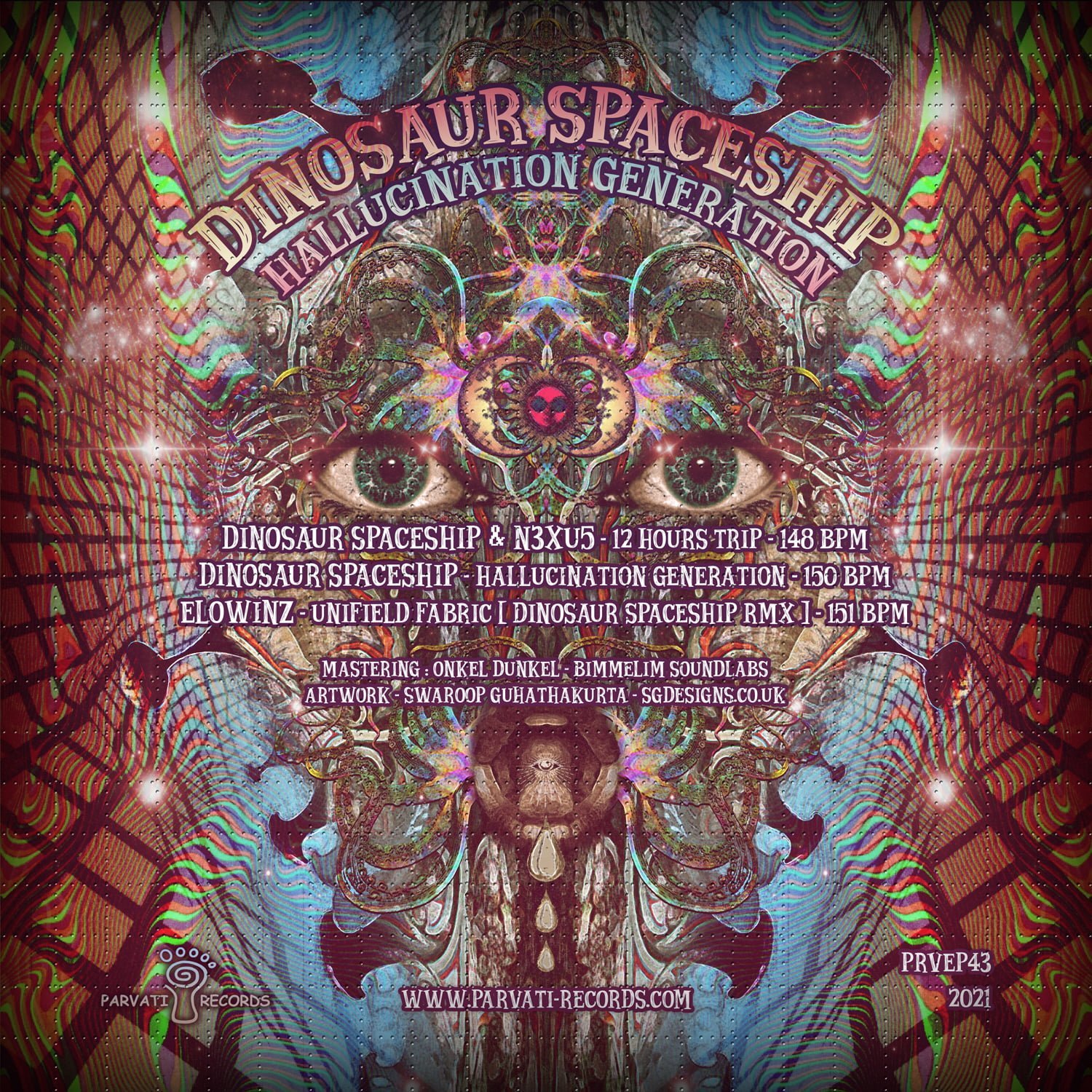 "Hallucination Generation" is the title of the EP which includes 3 tracks, the latest productions of Miguel, the Portuguese producer who have been active in the Psytrance scene in many years with different projects such as Khaos Sector and now Dinosaur Spaceship.
Hallucination Generation tracks are inspired by the '60 psychedelic movements which, we believe, is one of the roots of the Psychedelic Trance Scene and Music.
These 3 tracks are warm and groovy, digging straight into themselves just as an LSD trip makes you dig inside your soul to discover and experience your deeper self!
Parvati Records wish you a nice Trip!
Psychedelically Yours
Parvati Records & Dinosaur Spaceship
Artist: Dinosaur Spaceship
Title: Hallucination Generation
Label: Parvati Records
Copyright: Parvati Records
Catalogue: PRVEP43
Release date: 19/11/2021
Format: Digital EP
Mastering: Onkel Dunkel
Artwork: Swaroop Guhathakurta – SgDesign.co.uk
Tracklist:
1. Dinosaur Spaceship & N3xu5 – 12 Hours Trip 148 bpm
2. Dinosaur Spaceship – Hallucination Generation 150 bpm
3. Elowinz – Unifield Fabric (Dinosaur Spaceship remix) 151 bpm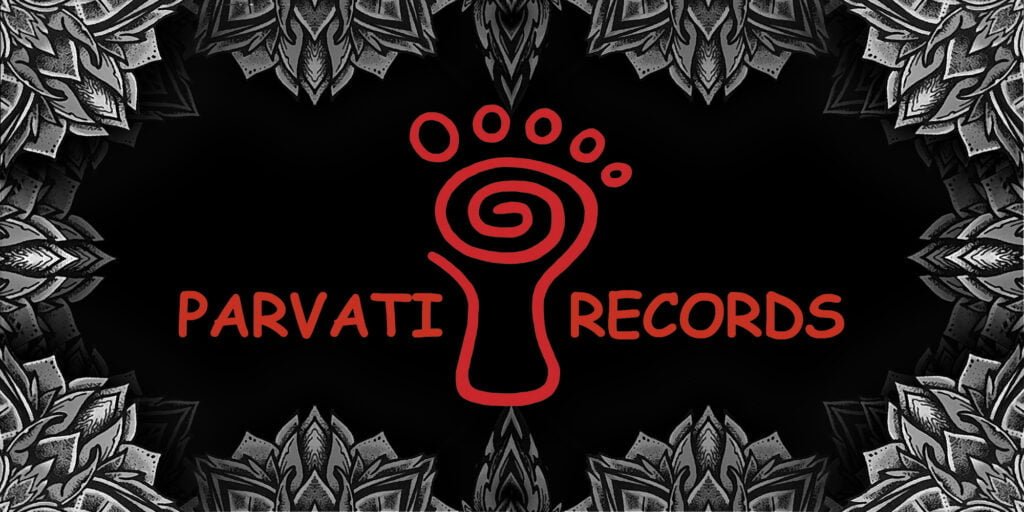 ---
Reader's opinions
---