---
Delicatessen VA – Out Now
Written by Psyland on June 16, 2023
Delicatessen VA
Hello Psylanders,
Delicatessen is the new Various Artist's compilation coming out from Anarchic Freakuency Records. 11 tracks carefully selected by the legendary Dj Paulo Lopes!
DJ Paulo Lopes is a different perception of music. Listening to DJ Paulo Lopes playing is a unique experience. He is the only DJ in the dance music culture that is blind. And similarly to seminal artists deprived for the visual sense – like Shi Kuang, Stevie Wonder, Ray Charles, Blind Lemon Jefferson, Sony Terry or Blind Willie Johnson – he takes the whole music audition to another level.
Get your copy at:
https://anarchicfreakuency.bandcamp.com/album/delicatessen-v-a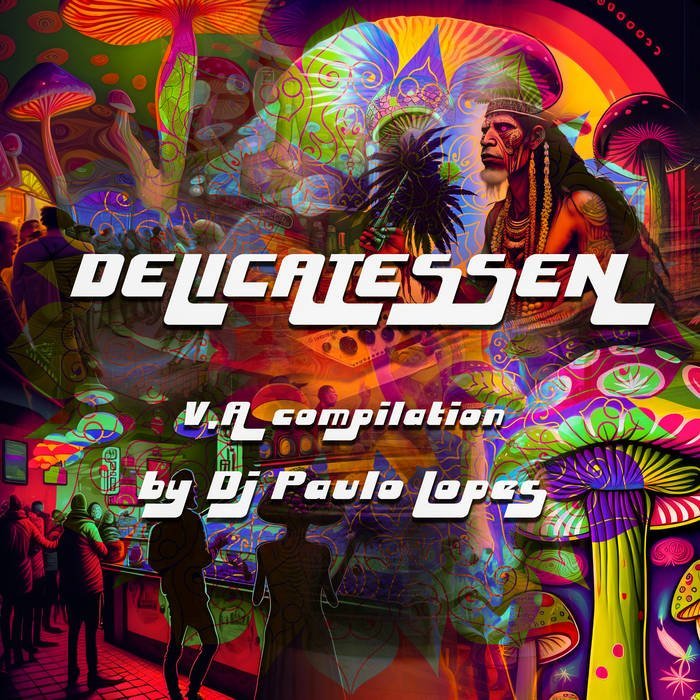 Compiled by: DJ Paulo Lopes
Released by: Anarchic Freakuency Records
Release Date: June 15, 2023
Tracklist
01. Creepy Deep and Axial Tilt – Havanna
02. Zaiklophobia – Wake Up
03. Ohmny – Esquizopath
04. Electryxeed – Printed Organism
05. N3xu5 – Edgerunner
06. Komfuzius – Synthetic Whisper
07. Yamaraja and Claw – Digital Ceremony
08. Rawar – When you are Down
09. MPF – Noix Gosta Muito
10. DigitalX – Boiling Ghost
11. Disobedient Perception – Scrape Diem
Find more posts about Anarchic Freaquency Records.
---
Reader's opinions
---