---
Band Crash – Why Album- Out Soon
Written by Psyland on April 1, 2023

Band Crash – Why (Album)
Hello Psylanders,
Good news for the lovers of the trippy Sonic Loom sounds! The third release for 2023 by Sonic Loom Music is coming soon, this time in physical form. Get ready for "Why" the debut album of Band Crash!
About Band Crash
The Band Crash project started in 2011 by Alex and Despina, mostly for fun and for sharing the fun with others.
Having no clue on what they were doing, due to their lack of musical knowledge, they felt free to experiment and started producing their own tracks. After the band's first Live act and some releases they planned to make a series of albums with the stuff they had produced together.
But in 2018 the band … crashed! Having a strong friendship, good memories and great times in studio they decided that Alex should go on and keep the project alive, continuing what they have started together!

◈ Their debut album "Why" is near & will be initially released in physical form (CD) ◈
∞ Stay tuned ∞
Pre-orders for CD album "Why":
https://www.sonic-loom.com/preorder-shop
Artwork: started by Band Crash completed by TERM1NU5
Mastering: Orestis @ Celestial Textures
Produced by: Sonic Loom Music 2022
Release Date: 27/04/2023
►1. Klion
►2. Piramatiz
►3. Astros
►4. Pazar
►5. Banieroom
►6. Kouvari
►7. Seven 11
►8. Colordof
►9. 166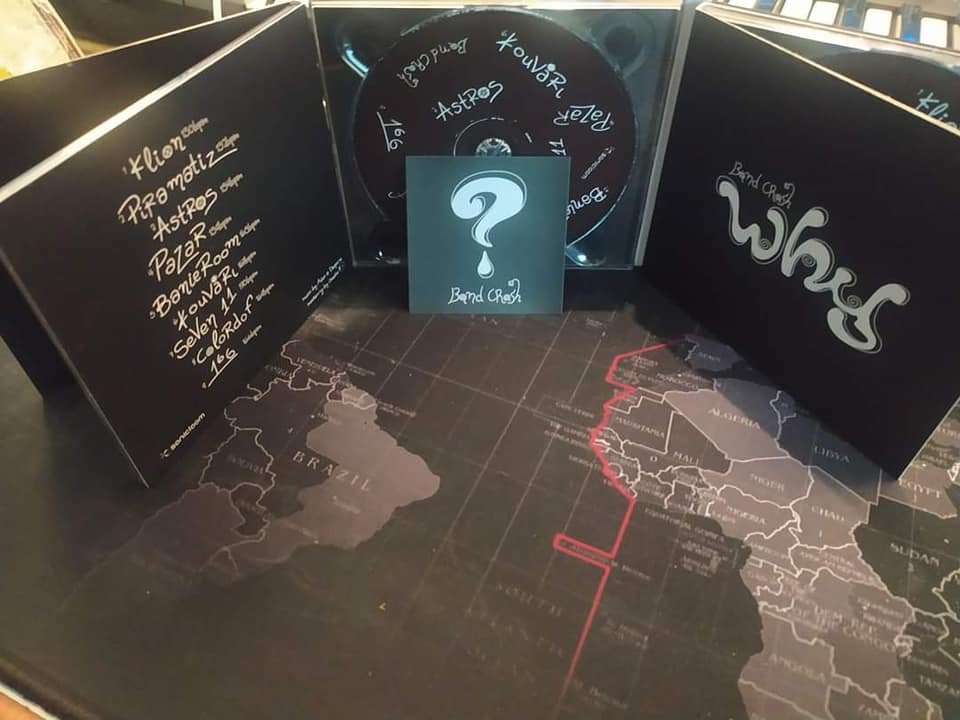 ---
Reader's opinions
---