---
Bal & Kan EP – Out Now
Written by Psyland on June 3, 2023
Bal & Kan (EP) – TengRi & Egon's Embrace
Hello Psylanders,
The new EP "Bal & Kan" created by TengRi and Egon's Embrace is out now by Orbita Parvati and Parvati Records.
Announcement by Parvati Records
We at Parvati Records and Orbita Parvati are thrilled to announce the release of "Bal & Kan," a mesmerizing downtempo EP that is the result of a collaboration between two incredibly talented artists and good friends, Tengri and Egon's Embrace. Drawing inspiration from the rich cultural heritage of the Balkans, "Bal & Kan" is a harmonious fusion of their unique styles and shared passion for creating music that transcends material boundaries and transports listeners to otherworldly realms.
Tengri, known for his lush soundscapes and intricate beats, and Egon's Embrace, renowned for his storytelling and emotive melodies, have come together to create a musical journey that is both captivating and immersive. "Bal & Kan" is a trip through cosmic dimensions, weaving together ethereal melodies, pulsating rhythms, and evocative soundscapes to create an otherworldly experience that takes listeners on a transcendent voyage.
The EP features four original tracks, each showcasing the musical prowess and creative synergy of Tengri and Egon's Embrace. From the hauntingly beautiful "Bal & Kan," with its hypnotic rhythms and soaring melodies, to the meditative and introspective "Save the Earth," which invites listeners to lose themselves in its tranquil vibes, "Bal & Kan" is a sonic odyssey that will captivate and uplift the soul.
Tengri and Egon's Embrace express their excitement about their collaboration, stating, "Creating 'Bal & Kan' has been an incredibly enriching experience for us. We have poured our hearts and souls into this EP, drawing inspiration from our Balkan heritage and infusing it with our own creative visions. We are thrilled to share this unique musical journey with our listeners and hope it resonates deeply with them.
Collaborating with a close friend has been an incredible experience, and we are proud of the music we have created together so far. We can say with certainty that 'Bal & Kan' is a celebration of our shared passion for music and exploration of the unknown, and we hope it resonates deeply with our audience."

Psychedelically Yours
TengRi, Egon's Embrace & Parvati Records
Get your copy at:
https://beatspace-orbitaparvati.bandcamp.com/album/bal-kan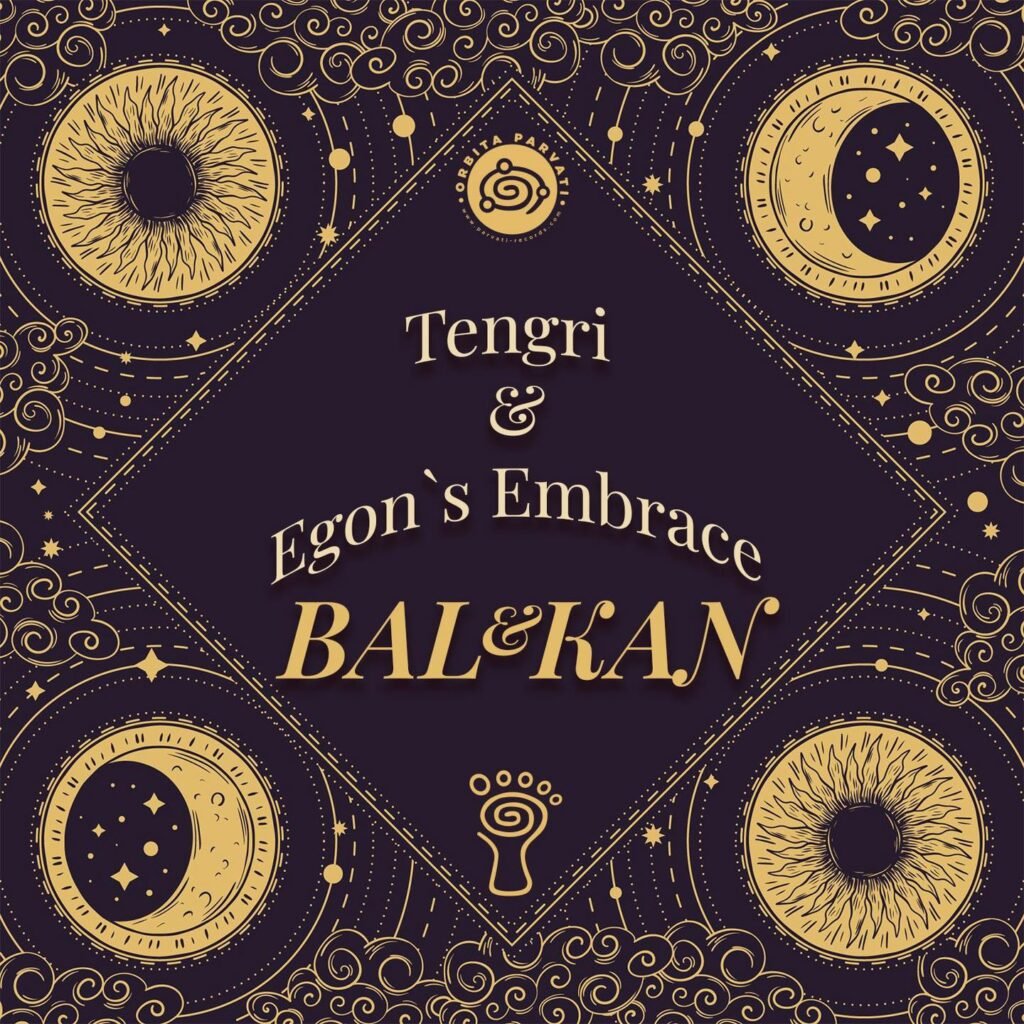 Title: Bal & Kan
Artist: TengRi & Egon's Embrace
Label: Orbita Parvati
Copyright: Parvati Records
Catalogue: PRVORBEP04
Format: Digital
Mastering: Andrej Ljatkovski
Artwork: Icaros
Release date: 2 June, 2023

Tracklist:
1. Bal & Kan
2. Field Of Forgotten Tales
3. Save The Earth
4. Forward To No Place At All (revisited)
Find here more releases by Parvati Records.
---
Reader's opinions
---