---
Fear of The Sky EP – Out Now
Written by Psyland on January 27, 2023

Alien Translator – Fear Of The Sky EP
Hello Psylanders,
Alien Translator from Poland joins Bhooteshwara records and releases his first EP called "Fear Of The Sky".
Available here:
https://bhooteshwara.bandcamp.com/album/fear-of-the-sky
Bhooteshwara Records Official Announcement
Bhooteshwara Records is proud to present its third digital only release.
The EP consists 4 previously unreleased track of the new promising Polish producer Alien Translator who will take to his dark and futuristic psychedelic journey.
In thousand years time, a million members of an alien race will arrive at Earth.
Years before they enter orbit, their approach will be announced by the flare of a thousand flames in the sky, their ships' huge engines burning hard to slow them from the vast speeds needed to cross interstellar space.
These foreboding lights will shine in our night sky like new stars, getting ever brighter until they outshine even the sun, casting ominous shadows and banishing the night until they suddenly blink out.
They, like us, have found no answer to the destructive force of the atom, and they have no intention of facing the onslaught of our primitive nuclear arsenal.
They do not want us, they want our planet.
Fear of the Sky is a brutal and powerful rendering of what would really happen if a race capable of interstellar travel set its sights on taking our planet from us. The Fear Saga sees very human protagonists pitted against an interesting and three-dimensional alien culture. It is as enjoyable as it is frightening.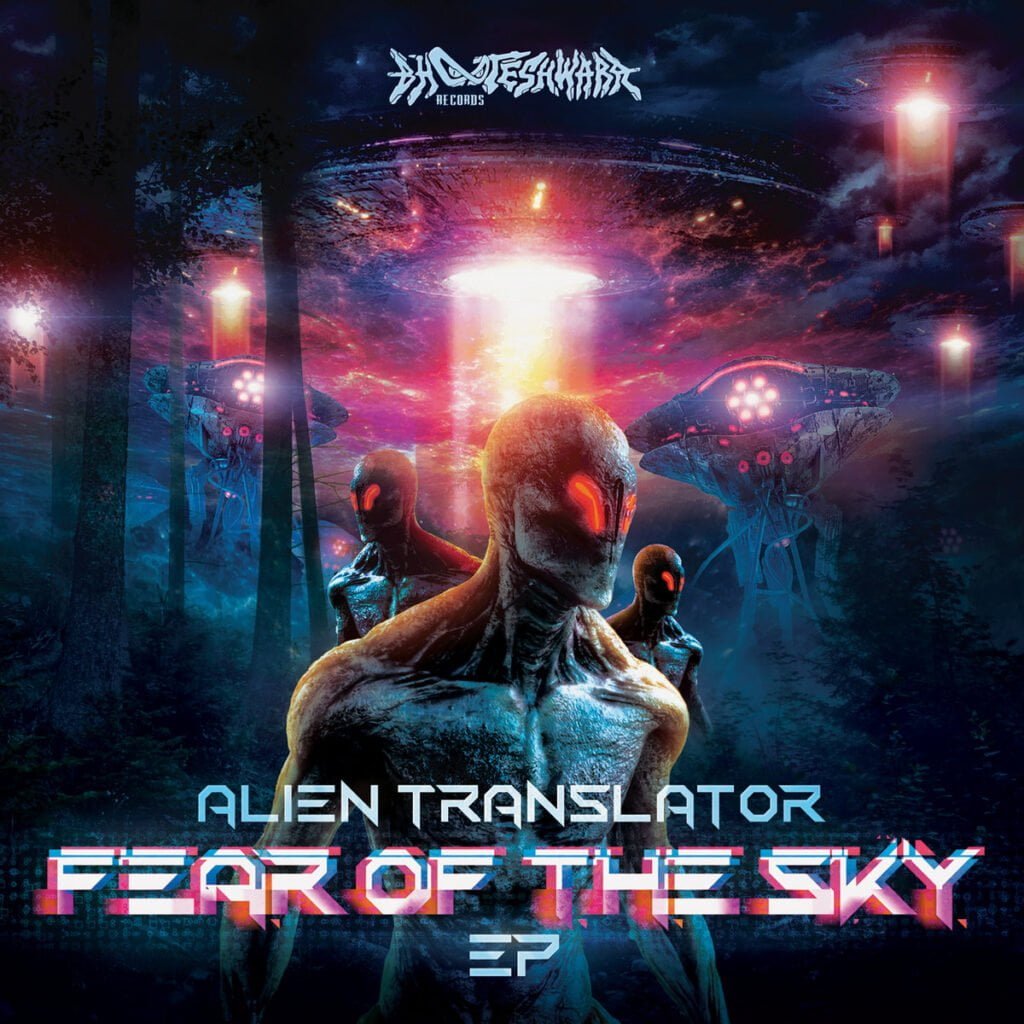 W & P by: Łukasz Zając
Mastered by: Blisargon Demogorgon
Cover Design by: IMPSBL
Tracklist:
01. Alien Translator – Are You Serious
02. Alien Translator – Different Worlds
03. Alien Translator – Epicentrum
04. Alien Translator – Reactivation
Find more releases by Bhooteshwara Records.
---
Reader's opinions
---