---
---
Live Set by Xed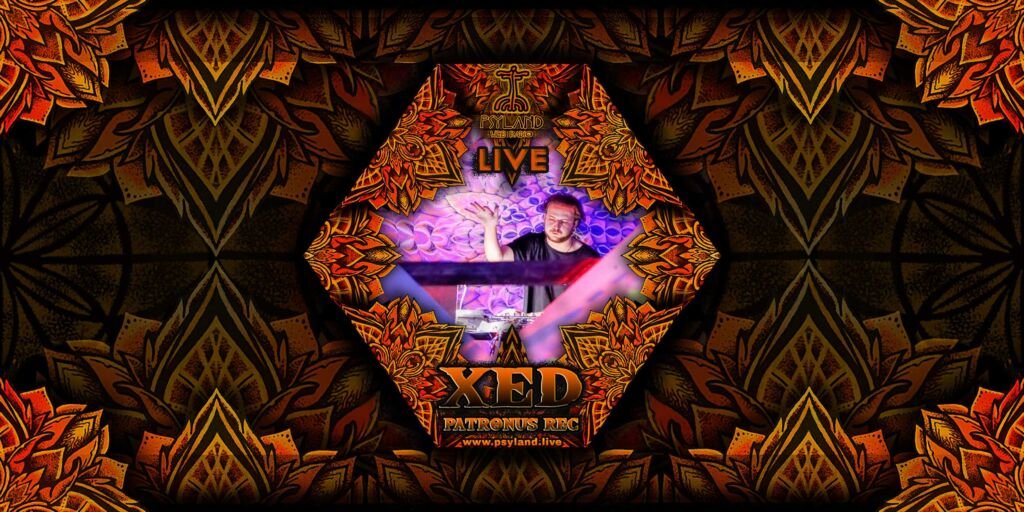 Xed
– Patronus Records –
Xed is the psytrance project by the Founder of Patronus records, Cedric Marugg. He discovered the psytrance scene and started playing DJ-Sets at local parties in 2016 and got himself immersed deeply into everything about it, due to falling in love with the music and dancing. After some parties he decided to organize his own events in the Swiss mountains and gather experience organizing raves. After two years of DJing he decided to dive into music production and started developing his skills with help by some of his friends (Mirror Engine, Metrix, Yaroc a.m.m.). Cedric quickly learned and distinguished himself as having a unique style very early on.
As time went on, next to putting in lots of time into the record label, his production only grew more mature and clean, not loosing a bit in creative ideas. Wild, unorthodox breaks, funky stinging raygun sounds, poisonous acid stabs, reckless alien space battles and all the gud spacey shit included. Fun but yet introspective psychedelia, but undoubtedly different, generating excitement through sheer overflow of creative and brain-twirling patterns and grooves. Blasting as loud as possible is a moral obligation.
He had the honor to play at some big events like the Sangoma Night in Zürich, Utopia Festival in Ticino, Sundaze festival near Basel as well as Sensory Spectrum (teaser) Party in Oman. Patronus Records has been founded officially in 2018 and since then, Cedric, with all the fire in his heart, has been continuously putting great effort and work into it. His goals are always growing as an individual. He's driven by the idea of giving music lovers and dancers a smile, as well as hosting a family of like-minded people and giving them soil to grow on.
Facebook Page: https://www.facebook.com/xedpatronus
---
Read more
---