---
---
Live Set by Mirror Engine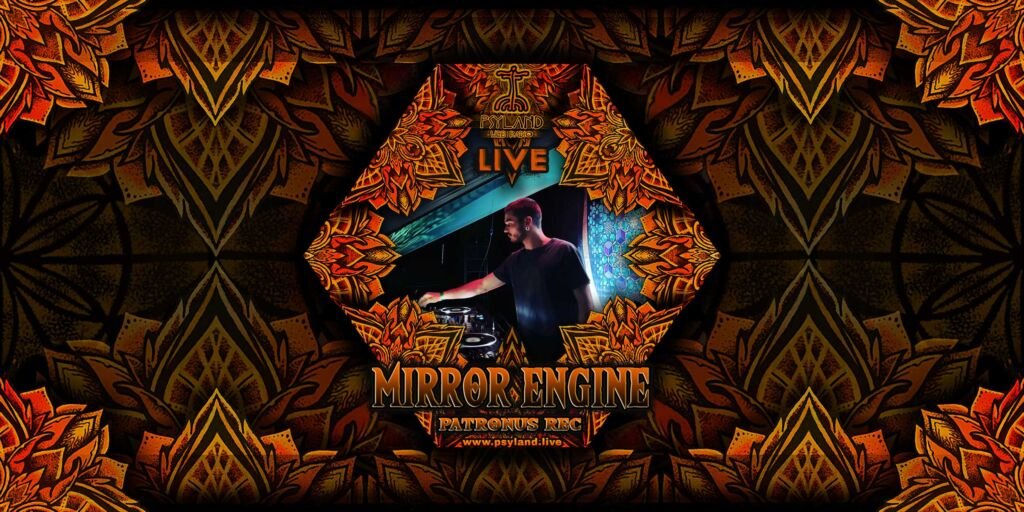 Mirror Engine
– Patronus Records –
The Mirror Engine project represents Mihel Kreiligers dive into the world of electronic music. Covering a wide range of genres and using his decade of experience in production as well as on the dancefloor, he is always looking for a unique way of expression.
From ambientish soundscapes to halfbeat and drum&bass, to deep and hard techno, to auditory installation art all the way to different forms of psychedelic trance. There is no shortage of innovative and provokative sound in his repertoire. A preference for deep, ethereal and dirty sounds charakterize his project.
On the stage he continues to deliver clean and out of the box mixes, continuously toying with the audience and expectations. Next to his personal musical endeavour he is the cofounder of Patronus Records.
---
Find here more artists that performed on Psyland Radio:
Psytrance Artists
---
---
Read more
---