---
---
Dj Set by Mindphaser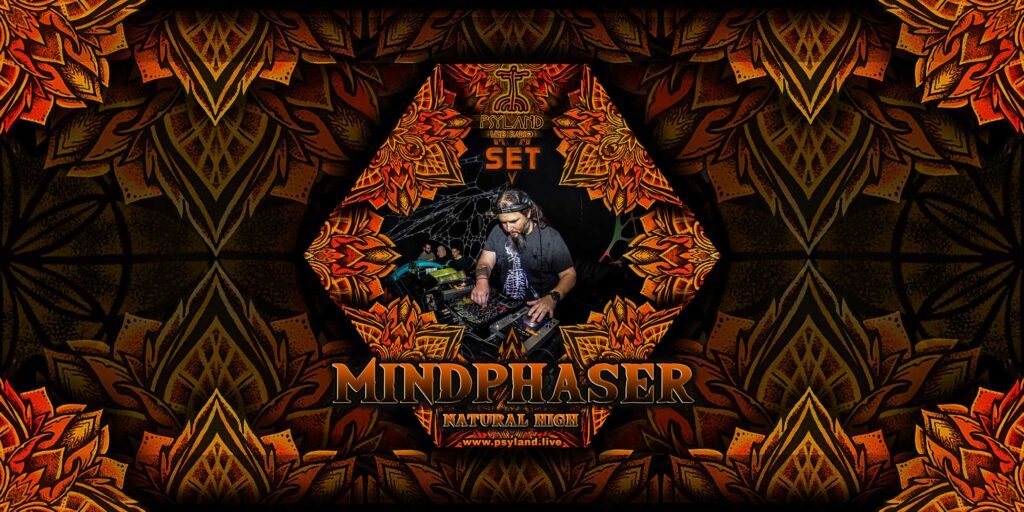 Mindphaser 🇬🇷
– Natural High Trance Family –
Resident Dj and Founder of Natural High Trance Family(since 2000).
Iraklis Mindphaser started djing in 1991 playing breakbeat and techno from vinyl records in small Athens parties. In 1992 he played at his first big party, Special Grooves of DJs(800 people open-air party). In 1994 he created his first party team, called Rave Crew, with whom he organized a number of parties.
By the end of 1996, after finishing a sound engineering school, he started working for Floorfiller Productions in the production department. Apart from the valuable knowledge he gained, he also had the opportunity to play with famous djs like Paul Oakenfold, Sasha, Nick Warren, Alex Neri(Planetfunk), Dave Ralph, etc. During the years 1997-8 he played in the biggest Athenian clubs (+Soda, Camel, Playroom) and was resident DJ of the Cream and Renaissance parties(popular London-based parties)that took place in Greece for the first time(Corfu, Crete, Athens, Salonica).
In 1998 he started "Mindphaser Music Trips" from which he got his nickname.
Since 2000 he has been the resident dj and the main organizer of 330+ "Natural High" events, which have been an opportunity for both famous like Infected Mushroom, AJJA, Juno Reactor, Hallucinogen, Etnica, Raja Ram, Skazi, KoxBox, Total Eclipse, Parasense, Talamasca, Orion, Electric Universe,LunaRave, M.W.N.N. + more…. and less known artists to play psytrance for the vivid audiences of Natural High. Natural High has also collaborated with Void Network, Loopsnoo Recs, and Exposure Productions A.K. Iraklis Mindphaser has played in many festivals such as Sola Luna Festival 2002, E-FOS 2001, Electro Free Festivals 2,3,4,5-12, Kaiafas Int. Festival 2004, Samothraki 2005,Legalize Fest 06+07+08+10+11+12,Butterfly Festival 2006+2007 +Aurora Festival 2008+9,Indie Free, B fest 2009+10+11+13, 4G Festival,MCF,Hybrid Uv,+DXF on 2013 Free Earth2013~19 +more… as well as in Cyprus,India/Goa. In 2005 a free trance fanzine called dancephotocopy was published and it is the trance voice of Greece and Cyprus in print. Iraklis has a key role in dancephotocopy's editing and publishing.
His musical style is Psychedelic Trance/Progressive/Breakbeat and technically he mixes beat to beat.
---
Read more
---