---
Blisargon Demogorgon Live Set
---
Live Set by Blisargon Demogorgon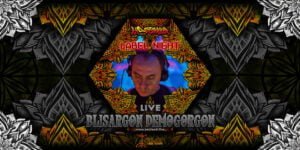 Blisargon Demogorgon aka Valentino Trenchev is a worldwide well-known psytrance musician born in Macedonia.
In the year 1999 Valentino started to produce his own tracks and today his name is featured on more than 75 compilations and two albums, one released by Inpsyde media records in 2007 called "Book of Magic" and one collaborations album released by Bhooteshwara records in 2010 called "Ruthless Illusions". Blisargon has performed at eminent trance festivals around the world and his sound is generally powerful and psychedelic, driven by heavy rhythms and deep atmospheres.
In 2006 he launches his record label called Bhooteshwara records which is dedicated to promoting quality nighttime and twisted psychedelic acts. Bhooteshwara's signature sound is not bounded to one style it's made of different variety of styles with the aim to keep it powerful and atmospheric for a good dancefloor experience.
Blisargon Demogorgon links:
Beatport: https://www.beatport.com/artist/blisargon-demogorgon/18293
Discogs: https://www.discogs.com/artist/240644-Blisargon-Demogorgon
Bandcamp: https://blisargondemogorgon.bandcamp.com/
---
Read more
---