---
---
Dj Set by Akiro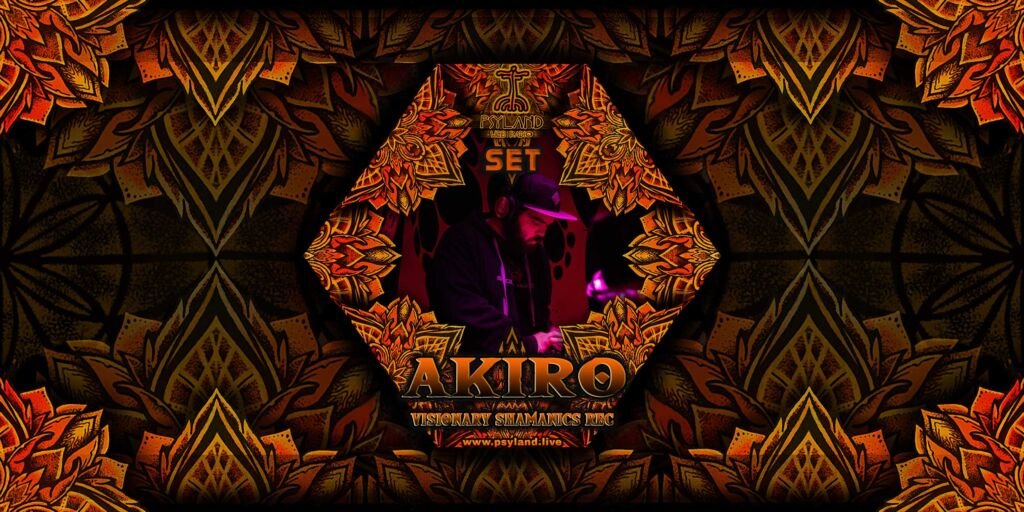 Akiro
– Visionary Shamanics Records | The Element –
Jeton (23) from Siegen, Germany, discovered the world of electronic music in 2016. One year later he decided to start up his own project and from this day on he felt the music-enthusiast bubbling up inside him. Akiro – is the name of his main project.
Through the experience of many events and the gathering of inspiration, Jeton's journey took his main project in a dark direction. After he experimented with many different styles he stumbled across the exciting spectrum "Forest" and fell in love with it at first sight. That's where his name comes into play. The radiant intelligence translates to the Dark Forest Psychedelic music, enriched by radiant atmospheres.
Jeton found his passion to put all of his energy into sets of this kind. Gleaming sounds; deep, growling bass; leads you can lose yourself in, and atmospheric notes that make you feel like you are standing in a lush forest.
Akiro is a journey. A tale that is told through tracks and emotions that pick you up from your stressful, daily life and transports you to the 'Here and Now'.
Some words by Jeton:
"I am thankful that I discovered DJ'ing. Through this, I met a lot of people of which many became important friends.
I love traveling and I think it's really nice that you can connect it with the music.
One of the most memorable journeys was the 'We Are One' Festival in 2019 and 'The Element Festival' in 2021, in Albania.
It's there that I met Lukas aka 'The Jhila' at 'We Are One' who was become a close friend since then. Those are the things that motivate me and make me stronger.
I am happy and content when I can put a smile on people's faces through my Sets and they experience an evening they wont forget."
Facebook: https://www.facebook.com/PsyJaay
https://soundcloud.com/psy-jay
---
Find here more artists that performed on Psyland Radio:
Psytrance Artists
---
---
Read more
---