---
Tsiou Seeds is a retail and online shop created with love for the cannabis plant and its powerful benefits. Starting as a seed bank for seed collectors, they have nowadays expanded their horizons offering numerous products related to cannabis. In their store, you can find seeds from many top brands, CBD products like oils, flowers, teas, cosmetics, and accessories like clothing and rolling/smoking/vapping gear. A blog is also available with a lot of interesting articles about cannabis and it's uses.
In Tsiou seed bank you can easily find the most popular strains of collectible feminized full-period & auto seeds, from top seed brands around the world. Their seed bank is constantly upgraded with new arrivals and special offers so keep an eye on their site.
*All cannabis seeds are legally available for purchase in Greece, and in most EU countries. Check your country's legislation before proceeding with a purchase. Read Terms Here.
Cannabis contains a large number of useful substances and terpenes for our bodies. A collection of CBD products from many different brands in Tsiou Seeds store will offer you the benefits of nature's power.
*All CBD products are 100% legal according to the EU legislation containing a legal THC level (<0.2%).
Tsiou Seeds can also provide you with a large number of rolling and smoking gear, such as rolling papers, blunts, bongs, pipes, and even vaporizers for a cleaner "smoking". You can also buy from their store some accessories and clothing.
And finally, keep in mind that Tsiou Seeds always rewards you for your support with some lovely gifts! Scroll down this section of their website to check some of the gifts you may get with your purchases. You will also find there some special offers & sales about seeds, CBD products, and merch & gear.
Store Address: Tzireon 16, Athina, Acropolis 117 42
Online Store: https://tsiouseeds.gr/
Blog: https://tsiouseeds.gr/blog/
E-mail: info@tsiouseeds.gr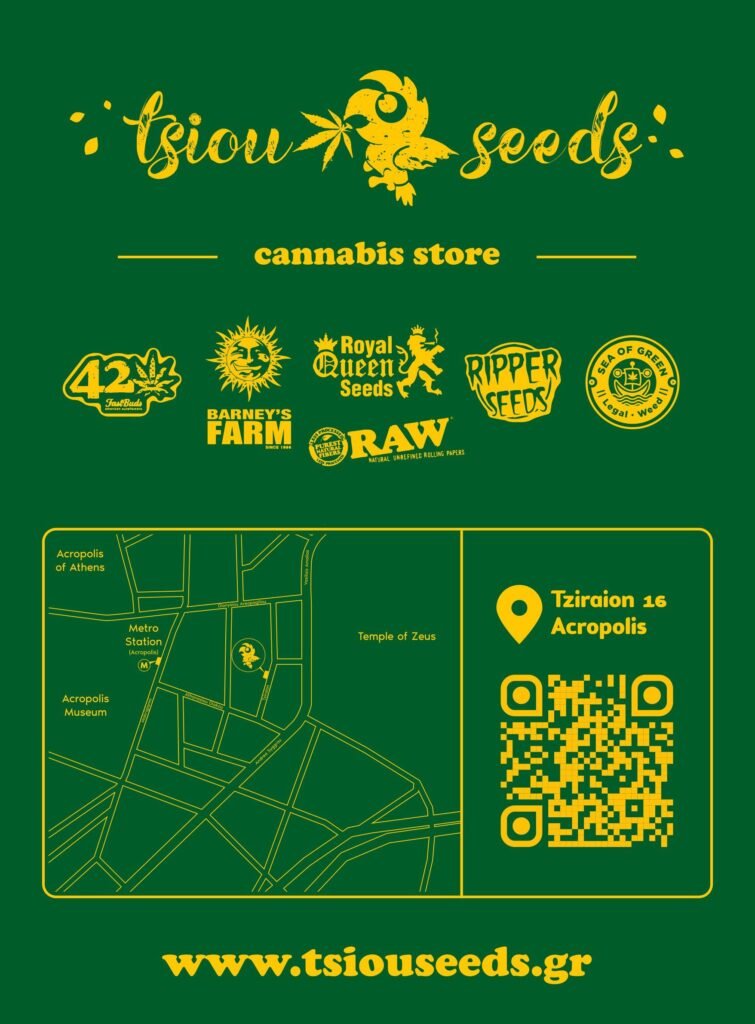 ---