---
Fungus Drop EP – Out Soon
Written by Psyland on December 17, 2022
Hello Psylanders,
Fungus Drop EP will be out soon by Harmonia Records! A collaboration inspired by Drip Drop member of Harmonia Records, and Fungus Funk member of Sangoma Records.
"These two artists need no further introduction!
Drip Drop & Fungus Funk combined their magical powers to create a special elixir! Fungus Drop EP includes two collaborations and will soon be unleashed into the world by Harmonia Records!"
Tune in & enter the magic realm!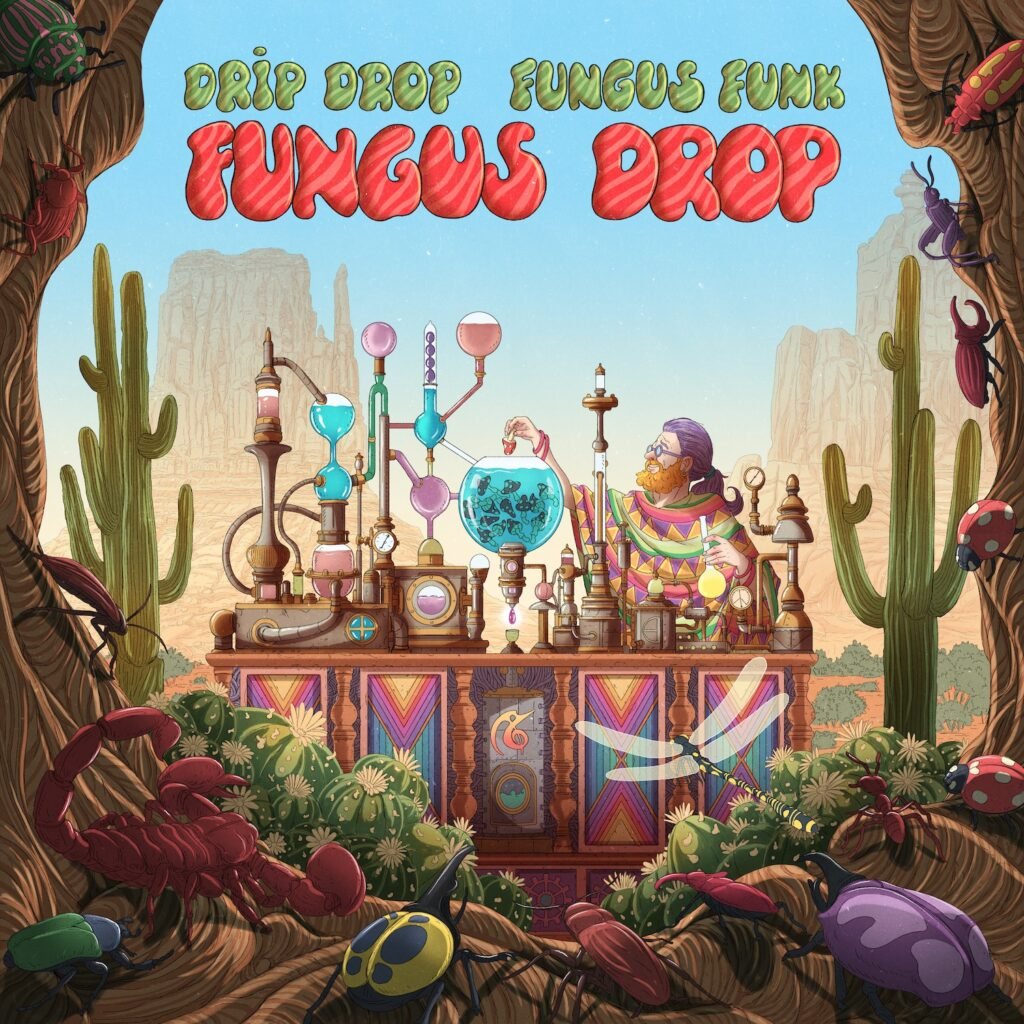 Mastering by Micky Noise
Digital Art by Kanellos Cob
Tracklist:
01. Drip Drop & Fungus Funk – Wheat Secrets
02. Drip Drop & Fungus Funk – No Country For The Old Men
Listen to the Track Previews.
Behind the alias Drip Drop is Michail Chavales. In 2008 he joined the Harmonia family and launched his first release under the Ridden project. The idea of Drip Drop was born while performing at events around the world, and soon Michael set out to work on his new project. 
Read more about Drip Drop.
Fungus Funk is Sergei Prilepa, an established psychedelic trance musician from Moscow, Russia. His sound is not easy to define as it incorporates features from different sub-genres of psytrance and generally tends to change from album to album. Regardless of which version of Fungus Funk you get to experience, it is guaranteed to be full of fat well-defined basslines, powerful psychedelic leads, and top-notch sequencing.
Read more about Fungus Funk.
---
Find more releases by Harmonia Records.
---
---
Reader's opinions
---