---
Dinosaur Spaceship – Juracid Park – Out Soon
Written by Psyland on August 18, 2022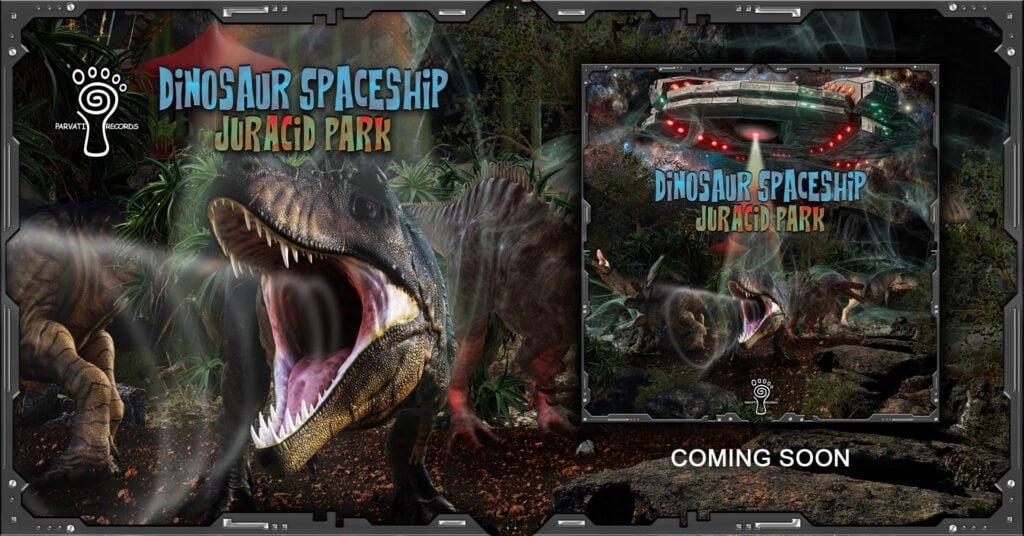 Hello psychedelic lovers,
Following their latest VA release "The Perpetual Dancefloor", Parvati Records strike back with a new album release. Dinosaur Spaceship – Juracid Park will be out soon spreading some deep twisted atmospheric sounds.
Dinosaur Spaceship is the new project of Portuguese producer Khaos Sektor. With a long experience in producing Psy-Trance, started in 2005, Miguel (this is his real name) have now decided to focus on this new musical concept.
Dinosaur Spaceship's soundscapes are deep, atmospheric and original. His first release with Parvati Records, in the summer 2020, is a Free Download / Digital Gift 3 tracks EP.
Dinosaur Spaceship's EPs released by Parvati Records:
Dinosaur Spaceship – Dinosaur Spaceship – EP
Dinosaur Spaceship – Hallucination Generation – EP
Presales available at:
https://beatspace-parvati.bandcamp.com/album/juracid-park
Announcement by Parvati Records
We are happy to announce our new release, the 10 tracks Digital Album by Dinosaur Spaceship. "Juracid Park" will present you 4 solo tracks (2 remixes) and 5 collaborations.
Album: Dinosaur Spaceship – Juracid Park
Artwork by www.SGDesigns.co.uk
Mastering by PetranMusic
Release date: 2 September 2022
Tracklist
01. Dinosaur Spaceship – Dilophosaurus in Dub
02. Dinosaur Spaceship & Kerlivin – The Creation of the Humanoids
03. Dinosaur Spaceship & CLAW – How To Talk To Elves
04. Dinosaur Spaceship & Forest Bamp – Clean travell on Park
05. Khaos Sektor – Sic Mundus (Dinosaur Spaceship Rmx)
06. Dinosaur Spaceship – EL Fauno
07. Yebah – Midnight Sorcery (Dinosaur Spaceship Rmx)
08. Dinosaur Spaceship – Juracid Park
09. Dinosaur Spaceship & Weirdbass – Wild Distortion
10. Dinosaur Spaceship & Gu & N3xu5 – Stuck in Chapora
www.parvati-records.com
Psychedelically Yours
Parvati Records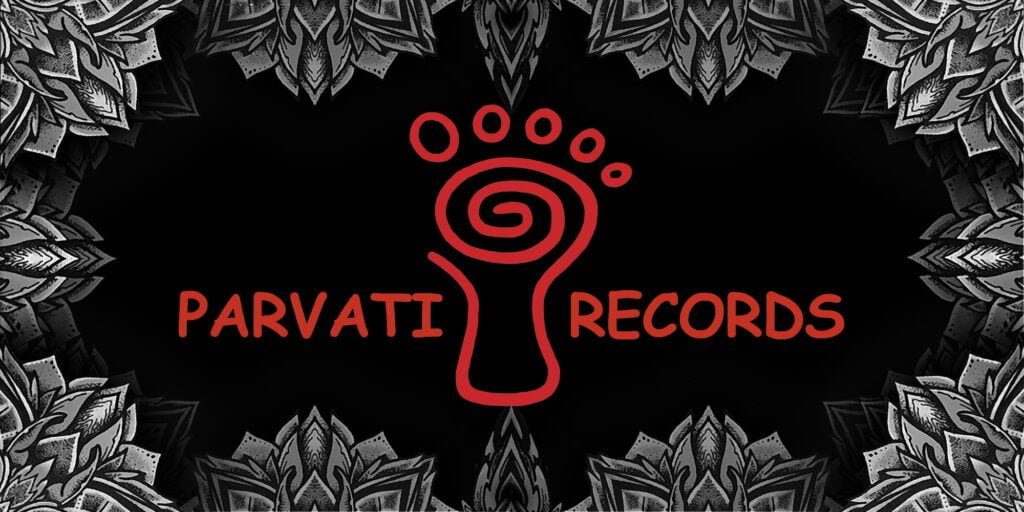 ---
Reader's opinions
---