---
CLAW – From Another Planet – Remixes
Written by Psyland on October 12, 2022
Hello Psylanders,
Anarchic Freakuency Records are happy to announce & present the REMIXES of CLAW 's track – From Another Planet.
"Originally released from our label in 2017 in the VA – We Are The Aliens, this track shows huge support from listeners hitting high number in streaming platforms so we have decided to offer the opportunity to all producers out there to remix this track and win a slot in this release.
We would like to thank all producers out there for the great music but 2 of them (Oplewing & Wawii) won the free slots and together with Sensigram, Yamaraja & N3xu5 an awesome collection of 5 tracks have been created presenting a variety of ideas sounds and journeys!
Last but not least, we would like to thank Aashit Singh aka theare.co.in for the art!"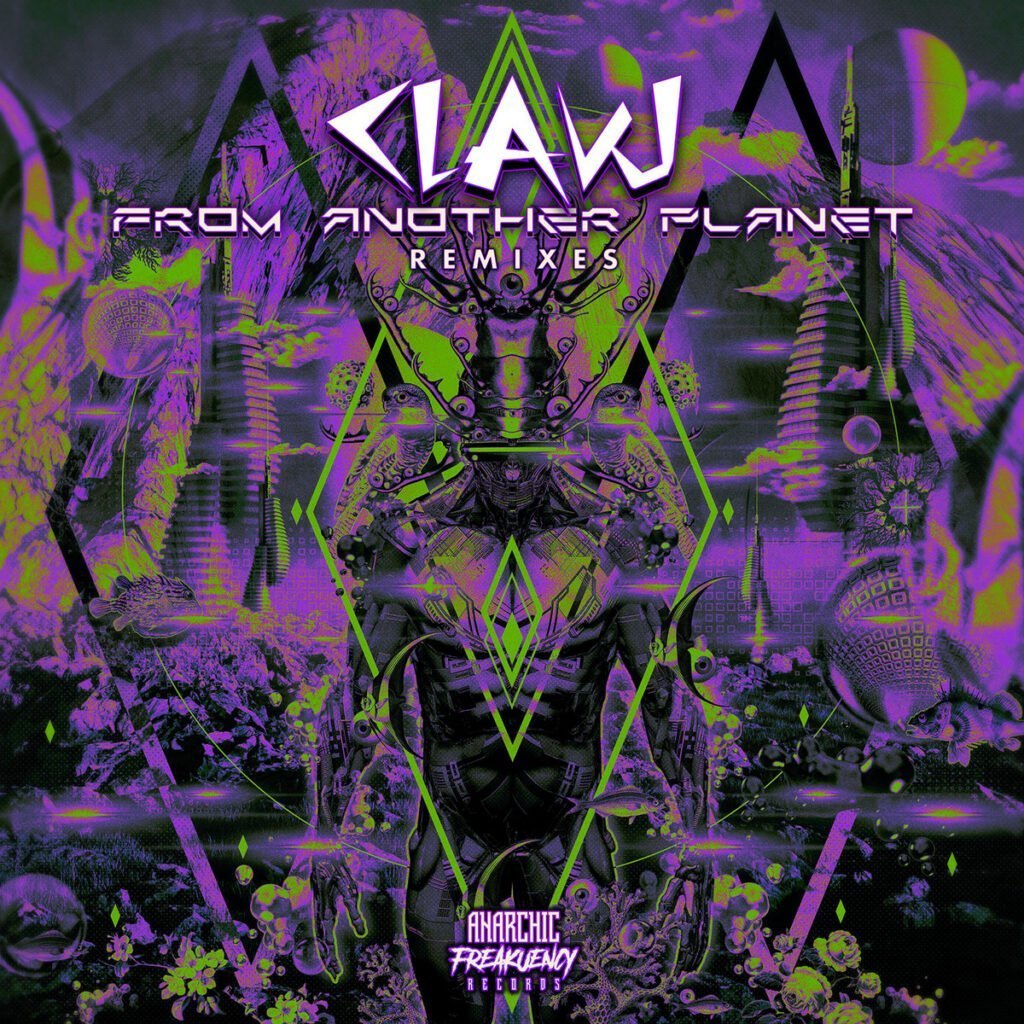 CLAW – From Another Planet – Remixes
Mastering: Komfuzius Studio Cyprus
Artwork: theare.co.in
Format: Digital Release
Release Date: 15/10/2022
Tracklist:
1. CLAW – From Another Planet (Oplewing remix) 143 bpm
2. CLAW – From Another Planet (Sensigram remix) 155 bpm
3. CLAW – From Another Planet (Wawii remix) 155 bpm
4. CLAW – From Another Planet (Yamaraja remix) 155 bpm
5. CLAW – From Another Planet (N3xu5 remix) 155 bpm
Grab your copy at:
https://anarchicfreakuency.bandcamp.com/album/from-another-planet-remixes
---
Reader's opinions
---